One of my fondest memories as a child is of my father reading the paper, especially on the weekend, and chuckling over the comics which we referred to as the Sunday Funnies.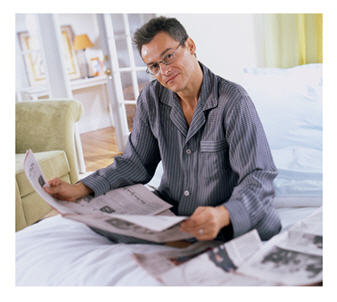 My own attachment to the New York Times these days – and the very tactile pleasure of slowing down to the Real Life Newspaper – is bringing me back to lovely recollections of a time when we took the time to read at a more leisurely pace.
And also, to laugh.
Occasionally, there's a "Sunday Funny" that I can't resist.
So thank you to The Strip and Brian McFadden for his "Tax Credits for the 99 Percent." Just in time as we head into the last week of tax preparations!
Among my favorite contributions to tax humor – the "Overqualified Barista Credit," for those with higher education qualifying us for positions in the Food Service Industry, and the "Parents' Basement Renovation Credit," for adults moving back in with parents and renovating the recesses of the subterranean Laundry Room in which to sleep.
Ah, but there's more.
The telling touch of taxing humor that is dearest to my dictionary-loving heart and my meta-marveling mental muscle?
A tidbit that is all too true for those of us who draft, blog, edit, revise, proof, and otherwise manipulate words on the page or screen for a living… or for the love of it – the Freelance Writer Subsidies, of course!
Thank you Brian McFadden, for this Sunday Funny. You made my flirty fiscally flagging freelance funny bone crack… a smile.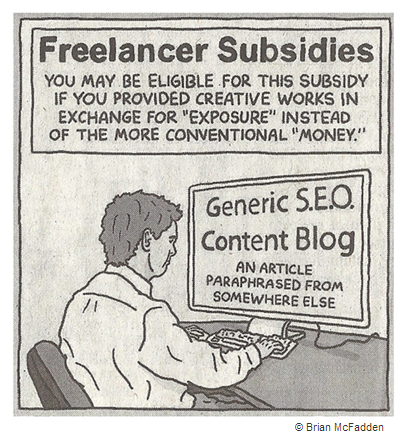 Image scanned from the New York Times. Go buy a copy! See the rest! Read the newspaper!
Read more Brian McFadden here. And here.


© D. A. Wolf

Big Little Wolf's Daily Plate of Crazy