Is Mad Men Season 5 really starting with a kiss?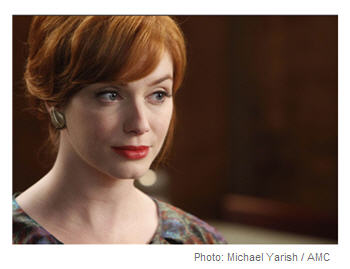 Apparently so. And if the episode title isn't enough to seduce us, I can only imagine that the premiere itself will. Season 5's "A Little Kiss" Parts 1 and 2 will air tonight at 9:00 p.m. on AMC TV, and all the Mad Men addicts are surely licking their lips in anticipation of whatever Mathew Weiner has in store.
According to this Season 5 Preview from MovieWeb, we can look forward to being in the thrall of Weiner's World View once again, with an episode that promises  humor, signs of the swinging sixties, and at least one new character to tease us.
I imagine we will be as delighted with this premiere as we were with the Season 4 opener. Remember how it began – Who is Don Draper?
We were plunged straight into our hero's chaotic state, the entire fourth season acting as a journey to recreate stability after every possible dramatic split – his own Don-Dick Whitman revelations, splitting with Betty, splitting from the originating agency. All of the characters were reinventing themselves, but none quite so painfully or to such an extreme as Don.
And Season 5?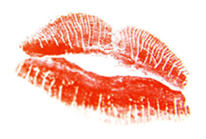 1965? 1966? The promise of a little kiss? Will that involve Don and Megan's marriage? More infidelity from our favorite characters?
My own memories of that period include the Blackout of 1965 that stretched up and down the Northeast. I was a child at the time, younger than Sally, but I remember nonetheless.
I also recall the arrival of all things British when it came to fashion and style – hair, makeup, clothing, shoes. And of course, the music, and not just the Beatles. As rebellion stirs, especially among the show's women, will Betty be heading out to try on go-go boots and mini-skirts, despite her staid hubby Henry? Will Sally be listening to the Rolling Stones? Or will she get her feet wet with a little Marianne Faithfull first, singing As Tears Go By?
As for anything that may commence with a kiss, I'll accompany mine with a sixties classic – one martini, three olives. If you're in need of a few other options, try the Mad Men Cocktail Guide, courtesy of AMC.
Be sure to read more on Mad Men from The Daily Beast, here. The article includes interviews on video with January Jones as Betty Draper Francis, John Slattery as Roger Sterling, and of course – Jon Hamm as Don Draper.
And from those interviews, here's Jon Hamm speaking on his role, including his appeal to men and women both.


Image of Christina Hendricks, Michael Yarish, AMCTV.com.

For more musings and reviews on Mad Men, pop by here.


© D. A. Wolf

Big Little Wolf's Daily Plate of Crazy