In an editorial in the Sunday New York Times, authors Todd G. Buckholz and Victoria Buckholz offer up their observations on young people, and why they aren't leaving the nest.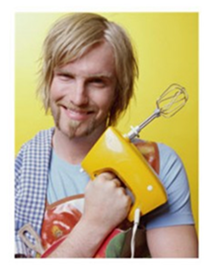 Describing Generation Y as Generation Why Bother, they characterize contemporary youth as going nowhere.
Could it be that home is where the heart is? That our 20-something offspring are happy to help out?
Is this purely a recessionary story – and we should leave it at that?
Apparently, it's not so simple.
Citing both Census Bureau data and Pew Research, the article states:
The likelihood of 20-somethings moving to another state has dropped well over 40 percent since the 1980s… the proportion of young adults living at home nearly doubled between 1980 and 2008, before the Great Recession hit… Today's generation is literally going nowhere. This is the Occupy movement we should really be worried about.
The statistics above track this trend to before our current economic woes. Even if we assume that the lack of jobs is a significant factor, what else could be contributing?
Facebook, Twitter, Virtual Comfort Zones
The authors mention changing statistics for the typical teen desire to get their own wheels, and then point a finger at Facebook, as the article explains:
Back in the early 1980s, 80 percent of 18-year-olds proudly strutted out of the D.M.V. with newly minted licenses, according to a study by researchers at the University of Michigan's Transportation Research Institute. By 2008 — even before the Great Recession — that number had dropped to 65 percent.

Perhaps young people are too happy at home checking Facebook. In a study of 15 countries, Michael Sivak, a professor at the University of Michigan's Transportation Research Institute (who also contributed to the D.M.V. research), found that when young people spent more time on the Internet, they delayed getting their driver's licenses.
Divorce Impacts on Generation Y?
Interesting conclusion – or possible partial picture. But are there any single parent household numbers being considered in this mix?
Are we really prepared to "divorce ourselves" from the many other social changes which have occurred in the past three decades?
As a single parent who had to insure one teenage boy on the only family car to the tune of several thousand dollars for one year, I might suggest that's a factor. And may I add – that was before the recession. My other son delayed getting his license not because he preferred Facebook to the open road, but because a few years later, his underemployed custodial momma didn't have the bank to cover the required insurance.
The Times, They Are A-Changing
Our culture has changed markedly in 30 or 40 years; mobility hasn't produced a wildly secure environment for raising kids. Why would we think they'd like to perpetuate exactly that?
Once upon a time, our economy was booming (I know – that was the 1950s). Once upon a time, employee-employer relationships were stable (even true in the 60s and into the 70s). Once upon a time, that stability applied only to select demographics, which meant more barriers to certain groups – and we experience trade-offs as we struggle from generation to generation seeking social progress in a variety of areas.
Still, perhaps when home feels more stable, we feel more capable of going off on our own.
Mom Knows Best?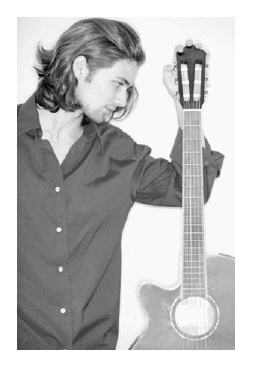 As for the disarray in which many (parents) find ourselves, I wonder what contribution our helicoptering may have made.
Being a divorced parent is a particularly strange set of contradictions. We have less time (generally) to devote our children. We have less money (generally) as well. What we have is an abundance of guilt – single parent guilt – which may play into our own on-again-off-again helicoptering, or a desire to create a sense of home where it may or may not genuinely exist.
Yes, I'm speaking from my own experience as well, and that of other single parents I've known. Moreover, I'm channeling the years it took to make our small post-divorce space feel anything like the safe haven that "home" was before. Might divorce and parenting styles be a factor in this picture?
Divorced or not, if a bit of helicopter parenting has been absorbed into the 20-something psyche, then the comforts of No Place Like Home are obvious, aren't they? And if Moms R Us feels some satisfaction at continued parenting – albeit combined with irritation – is it particularly true when we're unemployed or underemployed? Does it give us a sense of purpose?
Gadgets A-Go-Go

Blaming the gadgetry or the seduction of social media for Generation Y being less likely to strike out on their own seems a bit too facile. My gut tells me it may be a factor, slightly, but I'd say it's more effect than cause.
As for the causes, I believe they're complex – and many.
The impacts of a generation (or two?) sluggishly eschewing moving-and-shaking in favor of grooving-and-flaking? Yes, I'm concerned. And the authors continue, bringing us up-to-date with these past several recessionary years.
Children raised during recessions ultimately take fewer risks with their investments and their jobs. Even when the recession passes, they don't strive as hard to find new jobs, and they hang on to lousy jobs longer…
Drifters, Grifters, and Gifters

If our kids aren't leaving home, if they're drifting back post Empty Nest, if they're not venturing as far from home for opportunities as they once did (Generation X or the Boomers) – how much can we blame on the economy or social media, and how much did we bring on ourselves? Are they taking advantage? Are we encouraging it? Are our young men and women just trying to survive in the shadow of less psychological security?
What about the impacts of the escalating costs of a college education, which surely predates 2008?
What about the fact that our teenagers and 20-somethings are seeing Mom and Dad work longer hours, more jobs, and for less money – which has been going on since before the official Recession?
What if Generation Y and the Millennials are seeing us deal with loss of home and disappearance of hard-won assets, even after a lifetime of working?
Why bother, indeed.
More Fuel or Fodder?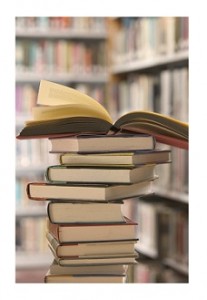 To me, the observations and suppositions as to youthful ventures (or lack thereof) are many. Certainly, the long-term impacts don't bode well. Then again, to read another New York Times editorial – Pass the books, Hold the Oil – which points out that countries with fewer resources tend to view their citizenry as the most critical resource, perhaps we're getting what we deserve – or at least, should have anticipated.
May we now turn our collective attentions and political dialog to the issues of education and the economy, rather than the ins and outs of the female reproductive system?