Recently I asked a very close friend his opinion of me – as a writer. He hesitated for a moment, and then said: "You're a good writer."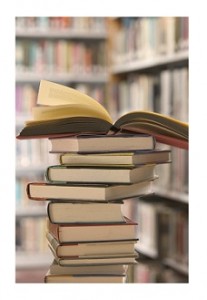 He doesn't believe himself to be a judge of my skills, and nor is he a consumer of the sort of thing I typically write.
And there's no doubt in my mind that I caught him off-guard with my question.
While I found his response to be acceptable (and honest), it nagged at me that I couldn't elicit more specifics, even as I realized that by asking, I was fishing, though I'm not sure for what.
But must we place friends and family in the awkward position of judging when they prefer not to? What if their expertise or interests lie in areas other than our own?
Was I seeking approval? Was I seeking input? Was I feeling guilty for all the time I spend writing – with, theoretically, little to show for it as a result in any traditional, measurable sense? The friend I asked is important to me. I admire him, his knowledge, his skills. Isn't it only natural that I would want him to admire me in a similar way? That I would value his opinion and seek it for anything I am involved in?
Should I reconsider that position?
Seeking Advice, Taking Advice
Do you take advice from those closest to you, or do you steer clear depending on the situation? What about soliciting opinions on your actions, your behaviors, or pertaining to your professional or creative output?
Can you recognize when someone who loves you is "being nice" – and so you pleasantly accept the equally non-committal or agreeable feedback?
Let me offer more explicit examples:
If you're a musician, do you ask your friend (who is not) what she thinks of your latest composition?
If you're a painter, do you ask your color-blind husband what he thinks of your most recent canvas?
When advice or commentary is offered, and it's critical (or simply unenthusiastic), do you take it in stride or find yourself annoyed?

Opinions That Matter
I admit that I've been known to give advice, though I may couch it in qualifiers and reiterate that it is "my experience." Thus, it's a take-it-or-leave-it proposition which some might say is "you get what you pay for."
You can find it useful; you may consider it junk.
Personally, I tend to listen to those with real world experience. For example, I'm likely to be more resistant to parenting advice from non-parents, though I recognize there may be perspectives I will miss, should I not listen at all.
I do consider whether or not a person may have an agenda. A paid adviser may still have products (and additional services) to peddle; the physician may be backed by pharmaceutical "incentives;" the friend who loves us doesn't wish to damage the relationship.
Perhaps this is all the more reason to have a few people in our lives who can tell us the truth, but do so with consideration.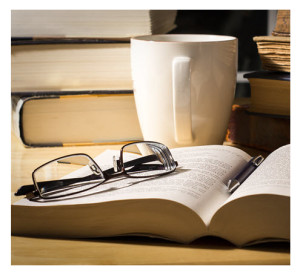 And all the more reason not to feel foolish about trusting our own gut.
Who Do You Trust?
When I was much younger, I mistrusted my mother's opinion of me (in general), of the men I might date (every time), yet I put enormous store in her input concerning the importance of an education.
When I was in my twenties and thirties, I put too much store in the opinions of men, not to mention media representations of beauty. Certainly a common enough mistake – for lack of a better term.
In my forties and even now, I put a tremendous amount of faith in the opinions of my children. My sons are fair, honest, creative, and critical without being unkind – and when I ask for their input (and I do), generally, I listen.
When it comes to sharing confidences or offering opinion without (too much of) an agenda, whose opinions do you trust?
Do you pay particular attention to the opinions of your social circle?
What about other parents or colleagues?
Do you steer clear on certain topics?
Is seeking and taking advice always an issue of subject matter expertise?
Do you adhere to the adage that you get what you pay for – especially when it comes to advice?
You May Also Enjoy