You know that feeling when you have a long, detailed list of tasks to accomplish, and you haven't checked off a single one?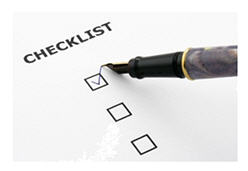 You know that feeling when every time you start to sort through a pile of papers and files, you encounter something that triggers a reverie, a malevolent memory, and subsequent disappearance into a well so deep that you can't keep going?
You know that feeling when a friend calls and needs a quick ride to the airport because there's something going on with her child out of town, and you tell her and you tell yourself it will be alright, and then you wonder why you haven't heard from your child who is away at school?
You know that feeling when you begin each day determined to take care of yourself, focused on healthy eating and proper exercise because your fat jeans are straining at the stitches and your skinny jeans are smirking from the sidelines, but it's more than that – it's fear of something that's flooding out of you – an awareness, an energy, a stakeholder's enthusiasm for precious hours – and you know its name, its many names, but you don't dare to speak them aloud?
Futility, weariness, and apathy form a familiar part of the extended family as other relations lurk in the background and several stalk you in nightmares, waiting for you to let down your guard even as you tell yourself that your children are fine, everything is alright, it is only emotion and imagination and isolation in all their insidious teamwork.
Yet you crave a sort of quiet to beat them back, the quiet that rarely exists and colludes with the demons of solitude, and it doesn't matter anyway as its possibility is nudged aside daily by that sinking feeling that takes hold within minutes of waking, that feeling to which you refuse to assign explicit nouns, that feeling you wish to replace with knowledge that it is Friday promising time enough to inhale and exhale on the weekend if you choose, though typically you don't and then you scold yourself for ignoring your own full body hard won lessons.
You dream of a night's sleep and maybe two, knowing that to say as much is a contradiction, knowing equally that unimportant issues grown to gargantuan stature will shrink to manageable size with actual rest and then would follow appreciation: there is a postal letter from an old pal in Paris, your favorite chick flick is playing on the local station,  you make it through a stack of papers despite the stirring of memories, and then your child phones from college at last – sounding sleep-deprived himself yet full of excitement for his new life which he describes in detail, his new way of seeing which he illustrates by emailing drawings, his adaptability well established as he said it would be, and you know he's alright, and you text your friend and her daughter is alright, and you set aside that sinking feeling and its dark cousins, gratefully.
At least for now.
Your sources of that sinking feeling?
Your recommendations, when resolve is slammed by emotion?
Your favorite Friday fix-em-ups?

Big Little Wolf's Daily Plate of Crazy