I couldn't resist this headline: "Jennifer Lopez says she's happy" – with a quick summary that took me to a longer article reporting that JLo says she "feels good."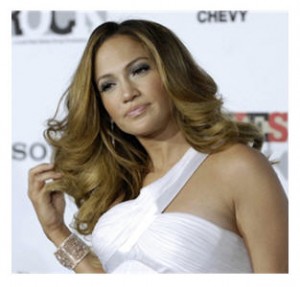 Hey, I didn't write it, and I don't believe it.
Do you?
But I clicked on the article all the same, and then I read, and I must admit – I get it.
Marriages end. Divorces are miserable. Something had better make us feel good when the you-know-what hits the fan and the days are dark, and the nights, darker.
Doing Versus Spewing
Besides, most of us function better when we tuck away the raw emotions and do something – throw ourselves into work, into a project, into caring for our children.
Maybe all of the above.
We take action. We don't stew in our own juice.
Sure, we "regular" people fall into a funk and mull, weep, stomp, eat too much, drink too much, whine, sleep away the day, sleep not at all, and a dozen other destructive behaviors – preferably out of view of kids and employers. Then we cycle through these self-soothing emotional releases again.
Until we don't.
No Pain, No Gain?
Some of us put it all away. At first. Stoically.
We may click into action mode immediately, which I liken to a post-accident instinct for survival.
Then we break down. Sometime later. When it's over.
This becomes the moment when some of us throw ourselves into excess – the drinking, the eating, the sleeping, or maybe sex. Anything to feel better. Anything to anesthetize ourselves. And we suffer the grieving process, in whatever fashion it unfolds.
In our oblivion and our healing, we seem to balance between thinking and doing, feeling and doing, numbness and doing, flailing and doing; the constructive doing reminds us that we're still here in some positive way. And more importantly, so is the future.
Once Upon a Time
When I read about Jennifer Lopez performing at another couple's wedding, only a week after announcing the breakup of her 7-year marriage, I recall the stiff-upper-lip moments during my own divorce, and in the months that followed. Many of those moments involved my children. Like millions of single parents, I was fumbling through the process of helping my kids come to grips with something that I could barely understand – attempting to right the world that cannot be righted really, but with time, it takes on a new shape.
Some manageable grounding.
In our little household, once upon a time we were four. Sort of. And then we were three – and the dog, of course.
There was still homework and meal times, the drive to school and the usual nighttime routines. There were citizenship awards and cupcakes to fete an accomplishment. There was the necessity of parental presence – no doubt as reassuring for me, as for my boys.
Giving Is The Best Cure For Not Having
While I'm certainly not a JLo Wedding Performer, I once was something of a Wedding Planner; during my own acrimonious divorce I was helping a friend with the details of her nuptials. In fact, she married in an intimate ceremony in my living room, just weeks after my marital status officially changed.
Painful? Yes.
Satisfying? That, too.
Belting it out in the Ukraine at a tycoon's matrimonial celebration?
Listen – that rumored million bucks that went with JLo's performance is a nifty enticement! But even without handsome compensation, I get it.
It's bittersweet to honor anyone's marriage when yours has slammed into a wall or trickled to a close. But it's living, it's giving, it's doing – and one step closer to genuinely "feeling good."

Big Little Wolf's Daily Plate of Crazy