Tiff is probably too strong a term. Misunderstanding would be more accurate, but it was frustrating and upsetting, going around and around – again – with my son.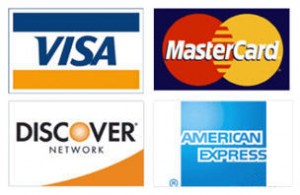 Over money.
Over things I can't afford that I don't consider a priority, although what he was asking wasn't unreasonable. These are things his peers have, or had, several years ago. Things most teenagers take for granted.
Our difference of opinion was followed by a brief discussion on the realities of credit – its cost, its limits, and my unwillingness to go further into debt for what isn't an absolute necessity.
There's no question that I haven't done as good a job at communicating money matters with my younger son as I did with my first.
Of course, I could flip my perspective in that statement, and say that my elder son grasped money matters more naturally than his brother, taking the initiative by asking, when he needed to know more.
Comparisons are pointless, in any event. As every parent knows, each child is different. Moreover, our financial circumstances now are not the same as they were two years ago. I'm not the same – and neither is my son.
But there is still much to teach, and there may be resistance to learning. Some lessons are only acquired through experience; my 18-year old will have to learn for himself.
Certainly, teaching a child about money is complicated when there is only an irregular income (in a tough economy) and child support alternately shows up, doesn't show up, or shows up late and in the wrong amount… (We'll just leave it at that.)
How can you budget or plan? How can you teach a teenager to budget or plan?
In looking for some guidance online, I came across an article on Motherlode which speaks to letting kids learn about money by managing an allowance, through first experiences with credit, and basically, by making mistakes. It's the way many of us learn our most important life lessons, and the article goes on to mention the problems that teenagers and college students seem to be having with these issues.
But making mistakes with money seems to me to be another one of those "high class problems to have." Many of us can't afford for kids to make mistakes with money. Not while they're in our charge, anyway.
I wonder how other households have approached teaching kids about money, as they have struggled with lost jobs, patched together means of making a living through contract and part-time work, and the roller coaster of instability that characterizes our recessionary economy these past few years.
I wonder how other single or solo custodial parents – with no support, too little support, or unpredictable amounts that "show up" (often to blind a child's eye) manage to make sense of the nonsense that is the cost of raising a child today.
As for my little household, unfortunately, I foresee continuing misunderstandings with my younger son, regardless of the data I put in front of him, and an apparent unwillingness (perhaps unconscious?) to face certain realities that are likely to persist through circumstances out of my control. That said, I remain immeasurably grateful for the merit scholarships he has earned, for the loan programs he qualified for, and I can only hope that the college years that lie ahead will offer lessons in financial responsibility, along with his chosen areas of study.
If he learns to count on himself and his performance, to take nothing for granted, and to be a straight shooter in money matters as he is in personal dealings – I'll feel proud that I instilled the most important aspects of character. And hopefully, I can turn my attention to my own situation, with less distraction, not to mention less worry.
Big Little Wolf's Daily Plate of Crazy