Sheepishly. Brazenly. Blushingly.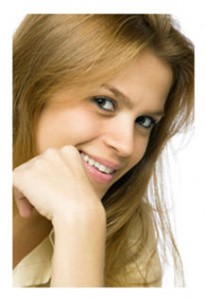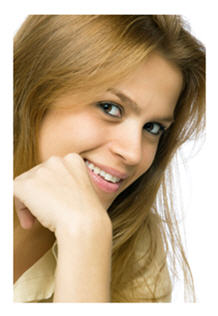 That's how I'll fess up. In the past few months I've been dating. Actually dating. And strange as it is to say the words, I've enjoyed myself.
While I was legitimately concerned about aging out of the relationship marketplace, I've been pleasantly surprised. I've experienced a few astonishingly awkward advances, blistering boredom, as well as the fatigue – and excitement – of readying to go out on the town.
I've even found myself looking forward to it.
Best of all? I've met some great men, picking up my spirits and putting a tweak in my cheek.
Sharing the company of another adult has allowed me to set aside my worries for a few hours, indulge in life-giving laughter, and feel young. Or at least, younger. I'm reacquainting myself with desiring and being desired, with looking and being looked at.
With being seen. 
But is there more? Could there be more?
High Maintenance

In my teens I thought I was low maintenance, in my twenties I deemed myself high maintenance. In my thirties I settled on medium maintenance compared to the other women I knew.
By my forties?
I'd discarded the concept as irrelevant; maintenance had to do with hot water heaters, air conditioning systems, or rotating tires.
When I was newly single I still didn't concern myself with maintenance. I assessed my assets: agreeable smile, acceptable figure, fabulous footwear (natch), along with strong relationship skills – communication, empathy, and yes, flirtation. I was good at those then; I'm good at them now.
But recently, in updating my dating and mating mantra, I'm posing new questions and considering different dimensions.
Am I still likable? Am I still lovable? And what if I'm not easy to love?
Aging, Dating, and Loving
I smile ruefully when I hear people muse on "growing old together." It sounds romantic, especially if gray hair and wrinkles are a decade or more in the future.
But let me set the record straight. There's nothing remotely romantic about aging. Sure, we can pull out the Wisdom Card (along with AARP), the Perspective Panacea (after our nap), and Motrin at the ready for any and all aches and pains. But there's hair where we don't want it, its absence where we do, the spreading here, drooping there, and less resilience when bouncing back from almost everything.
Facing ourselves in the mirror – or the tennis court, or the bedroom – is not the stuff of fantasy fodder.
Which brings me back to feminine maintenance – the importance of taking the time for healthy habits and anything else that keeps us feeling like, well… us.
For me it's writing. For you it may be music. For all of us of a certain age, it likely includes vitamins and a few medications – not to mention getting out of our heads and gleefully – back in our beds!
Aging and Accommodating Men (and Their Aging)

There's another reality in store to do with the masculine side of the equation. May I remind you of those pesky SSRIs and sexual performance? High blood pressure? High cholesterol?
Not to worry – all of these can be managed if you're lucky. A little med modification. Low sodium meals. Flax seed and fish oil.
But what about high expectations when it comes to female companionship?
That's a tougher sell in a buyer's market. We know that older men can get younger women – and do. It's a matter of demographics, cultural acceptance, and bank. But occasionally, we "regular people" run into other "regular people" who concern themselves with likability and lovability.
Not perfection. Not a checklist. Not Arm Candy.
Yet here's what I am discovering – sheepishly, brazenly, uncomfortably. There are good men out there – smart, sexy, funny, compassionate. And even age-appropriate.
But what about me? Am I still a good woman?
Likable, Lovable, and Pacing Yourself

Likable?
I've got that down. It's about performance and pacing, doing your homework and applying its lessons.
Lovable?
I know that I'm lovable; I am giving, affectionate, and some of the time – fun.
But easy to love?
That's another story. Once, perhaps. But life has changed me. I've changed me. The stresses of the life I lead have surely altered the way I see the world. And I know myself  to be contradictory, complicated, and in need of a certain amount of solitude – an absolute must for a writer.
I'm a nice woman looking for a "nice guy. But I also hold high standards when it comes to character, curiosity, playfulness, and honor – in men certainly, or anyone I might ultimately trust. I doubt I'm easy to love for most; but I may be easy to love for one.
What about you? Are you easy to love?
You May Also Enjoy