This particular news item caught my eye this morning, regarding immigration legislation in Georgia, signed into law by Governor Nathan Deal.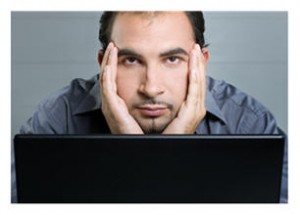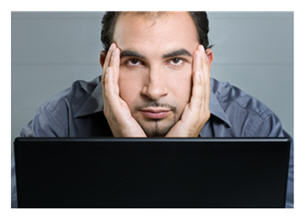 Is this about jobs? About tax dollars and services, or something more insidious?
Netting it out – Georgia has joined the states of Arizona and Utah in trying to enact their own immigration legislation.
To quote a 20-year old undocumented worker who is cited in the article:
"You'll be innocent until you look guilty," said Hernandez, a restaurant worker who was 2 years old when his parents brought him to the United States.
And yes, I'm anticipating the cost of the court battle that is apparently expected to come by this summer. Wouldn't that money be better put to our public schools?
I find myself embarrassed and baffled by what appears to be an attempt to profile based on (apparent) ethnicity. And while I generally don't address political issues here in any direct fashion, I admit to being perplexed by the sorts of laws that states seek to control, and the subsequent clashes of state and federal bodies. What comes to my mind immediately?
Marriage, divorce, custody and child support – certainly areas with which I'm familiar. Why are we left to the devices of our state of residence when it comes to our ability to seek a fair result in family court? Or even a streamlined and consistent process?
As to this state-level legislation, I am appalled that some still seem to think that this is any sort of solution to the problems in our economy. I am equally appalled that fear of those who don't "look like us" – whatever that means – continues to play out in our culture.
To quote another article on this legislation (originally USA Today), dealing with the profiling aspects:
HB 87 would allow police to check the immigration status of suspects, even in routine traffic stops.
The article goes on to state:
"Anytime you do something like this, there are the intended consequences and you have unintended consequences, and the unintended consequences in this case are worse," said Bob Hope, a public relations executive in Atlanta who is on the board of the Atlanta Sports Council, Atlanta Convention and Visitors Bureau and Women's Sports Foundation. "It presents us as a bigoted city or a bigoted state. Nationally, people can easily look at the bill and say there are uncomfortable issues relative to coming to Atlanta and Georgia. It hurts."

The Center for American Progress, a liberal watchdog organization, says its research shows meetings and convention cancellations have cost Arizona $141 million in the last year.
According to Brian Robinson (on Governor Deal's Communications staff):
"There's nothing in this legislation that should spur the concerns of any groups inside or outside of Georgia," Robinson said. "Georgia is not doing anything but finding a more efficient mechanism for enforcing U.S. law and Georgia law."
If you live in one of these states, what are your thoughts? And if you don't – aren't you concerned about the profiling aspects, not to mention your tax dollars at a federal level used for the upcoming legal battle?

© D A Wolf

Big Little Wolf's Daily Plate of Crazy