C'est le weekend, mes enfants!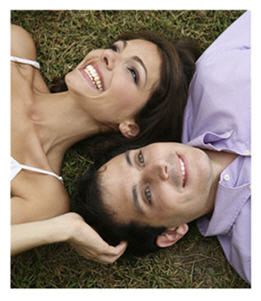 How about a romantic recipe for seasonal and sensual shrimp? Il faut bien faire la corrida de temps en temps, n'est-ce pas ? You need to party hardy (and do so with a fab and easy budget recipe that is healthy, succulent, colorful and a delish dish).
So how about Wild & Crazy Shrimp Spanish Style for a sensual Saturday eve?
This marvelous meal offers mucho flexibility, serves four, and can be prepared for $20 or less. Before we get started, let me say that the tally was: shrimp $10, peppers, $3, garlic $1.50, rice $3, baguette $1.39. You do the math! Just under $20!
And if you're cooking for deux, that means a delectable dinner with leftovers for lunch the next day.
Ready?
Recipe Ingredients
Here's what you need:
3/4 pound of  shrimp
2 peppers (1 red, 1 green)
4 cloves of garlic
Optional veggies (snap peas, for example)
3 tbsp olive oil
1 box Spanish rice pilaf
Recipe Directions
Here's what you do with it:
Request the assistance of a sexy man / woman friend or spouse (if you have one). It adds a certain je ne sais quoi, making all aspects of kitchen duty more fun.
And did you know that French Canadians say "C'est du fun!" (You didn't really think I'd skip an opportunity to add a leçon… )
Get rice started in sauce pan (it takes 20 to 25 minutes). Clean the shrimp (or ask the sexy friend to do so if you're squeamish – yes, c'est moi, ça).
Slice the peppers. Peel and mince the garlic.
Dribble 3 or 4 tablespoons of olive oil in a hot saucepan. Toss in the shrimp, peppers, garlic, and any other veggies you wish to add.
Stir on high or medium heat as the shrimp turns into a sexy, rosy pink. The actual cooking takes 20 minutes at the most (it times well with the rice).
And that's it!
Add a nice wine to your liking, a little French bread if you're so inclined, candlelight, eh voilà – recipe for a sensual Saturday evening.
I'll leave dessert up to your imagination (though I recommend anything chocolate).  And note: Torreador attire optional. Bon appétit (or should I say buen provecho)!