Ah, the delights of data. Numbers transformed into trends, figures forwarded along into carefully constructed quasi-truths, and their inaccurate or incomplete essence, affirming our opinions, substantiating our deepest fears, undermining our confidence in… oh, just about anything.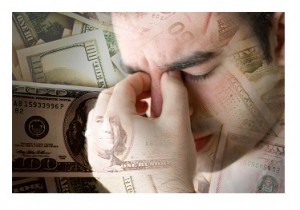 Does anyone use common sense anymore?
Data data everywhere, if we hear it – should we care?
I came across this article last night, touching on  the state of our economy (and angst?), speaking to the issues of baby boomers and retirement fears. I found a few of the statistics interesting, and hardly revelatory, assuming I believe them.
For example?
How about items like this: one out of four baby boomers has no retirement savings and, two thirds of boomers currently employed say they will continue working past official retirement.
(I say again, Hello Common Sense, Are you there? Can you spell No-Brainer?)
Baby boomers aren't the only ones worried about retirement, or should I say, concerned about getting through the next week or month. This is me talking now, with my anecdotal data, which I consider just as valid as this pitiful pool of sample data offering no news in particular.
What really got my attention were remarks from two individuals, and the implications on our health care system (ignored in the article), as well as the unspoken (and unplumbed) issues around the cost of raising children, not to mention changing family structures (my euphemism for the financial devastation of divorce and single parenting).
The first remark that caught my eye:
"I'm going to keep working after I retire, if nothing else for the health care," said Nadine Krieger, 58, a food plant worker from East Berlin, Pa. Citing $50,000 in retirement savings that she says won't go far, she added, "We probably could have saved more, but you can't when you have a couple of kids in the house."
And the 58-year old woman who is working to retain health benefits? Might we not pause  to note those with no benefits because they aren't "employed," and so they fall through the cracks? And then there are those pesky, costly "couple of kids."
But these are the words that irked me immeasurably.
"I'm a good planner," said Robert Rivers, 63, a retired New York State employee in Ravena, N.Y. He still works seasonally for the federal government and collects a modest military pension… he says he has scaled back his lifestyle…

"I'm spending money I have, not spending it and trying to repay it," he said.
I admire this gentleman for his work ethic – clearly evident. But there is hubris in his stating that he is "a good planner" and likewise, that he doesn't spend money he doesn't have. Did he never encounter an unexpected layoff? No dreadful divorce? No family emergencies or serious illness, eating away at savings?
Since when does "good planning" trump life events that are out of your control?
In keeping with that thought, the very first comment in response to the article was the following.
I am a 50 year old lower middle class woman. I work three jobs… I am taking care of my mom with Alzheimer's. I am also battling breast cancer. I don't have health care provided by my work, so I have used my savings (which was once very healthy as I'm super thrifty) to cover my medical bills and now have no savings. I have never asked for a handout… there will be no "golden years" for me but I am okay with that. I'm a renter, as well, as my mom's mobile home was sold many years ago to take care of her care… All I am asking is that you take a moment, any moment to talk with people who are scared about their futures. You'll find that many of us are not lazy — many of us have had unforeseen things happen — like losing a job and then unable to find any work, catastrophic illnesses, a parent in need of constant care. Before you judge, please look at the world and your fellow Americans with clear, compassionate eyes.
Might we all pay attention to her words, realizing that this could be any one of us?