Good things are happening. Some I've written about, and others, I haven't. I'm trying to process them, to manage them, to make adjustments.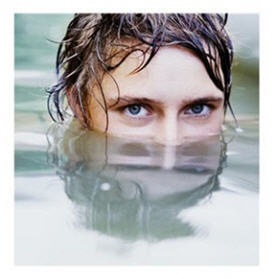 Some days I think I'm doing okay. Other days, not so much. Most of the time I have the sensation of treading water, sliding beneath the surface, gasping for air, then forcing myself up again. Waiting for the next buoyant moment.
And we've had a few in the past two weeks, thankfully.
But where I find myself is not in a place of joy. Instead, I'm worrying. I'm pacing. I'm weepy.
Sometimes, a "win" means more demands, more expenses, more stresses, more complications. And when that particular success is tied to financial obligations (or actions outside of your control), the shadows become threatening.
The fact is, behind the face of pride – and the pride is real, behind the face of relief – and the relief is real, behind the moments of joy – and the joy is real, I'm struggling.
The struggle is very real.
Creating the future, every day
There are those who believe we create our own luck, and that we create our opportunities. I am, to some extent, one of those people. But the caveat – to some extent – is a vital piece of the puzzle.
There are times we are defeated by our institutions – repeatedly. There are times that others on whom our children depend, in particular the children of divorce, get away with unconscionable acts. We find ourselves with no recourse. This is not "luck" we have created, nor difficulty that we've brought on ourselves.
This is the failure of individuals to act honorably, the failure of our courts to enforce the laws we've put in place as a society, the failure of our communities to shame those who cheat the system. Would that they would play by the rules, or at least step aside and cease erecting obstacles.
And so I struggle. I struggle with a system I cannot fix, with my own indefatigable and pointless sense of fairness, with my powerlessness to do more for my sons and for that matter, for myself. I struggle with a decade of fatigue, of money problems, and the knowledge that it isn't over. I struggle with these words, purposely vague for self-protection, yet honest and I hope, in a moderate tone.
And all the while I am grateful beyond measure for the good things that are coming, for what I have – for as long as I have it, for the knowledge that my younger son will have a shot at his dreams. And I'll say it again: I am grateful beyond measure.
Sink or swim
I want to stay in bed and clear my mind, catch my breath, exile the angst, and reach the other side of these emotions – including the small measure of panic over something new and good in my life. I want to make room for new challenges, and ignore the background noise that is rumbling and always present. I don't want it to pull us under. To pull me under.
And no, I will not stay in bed. Because life is all about "sink or swim."
So weepy or not, tired or not, moody or not, fearful or not – I must keep treading awhile longer. I must  expand my capacity once again – for working, for loving, for finding creative solutions, for making money. Maybe, for making miracles.
And I tell myself what my son has said in recent hours: It will be okay.
I have to believe. I want to believe. I want to feel the win, the privilege of choice, the good things that are happening. But I'm not there. Not today.
Maybe, if I'm lucky, I'll be there – tomorrow.