Elizabeth Taylor – screen legend, world-renowned beauty, Oscar-winning actress – has passed away. She died today, of congestive heart failure, at the age of 79.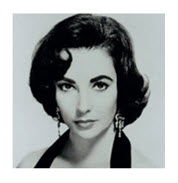 Like most who recall her in Butterfield 8 or Cat on a Hot Tin Roof, we think of her exquisite face and voluptuous body, her smoldering sexuality that heightened extraordinary performances. And that, reinforced by a private life that was tumultuous, passionate, surprising, and often as "big" as the characters she portrayed.
Whatever thoughts I had this morning of writing about this or that, losing Elizabeth Taylor takes precedence.
For me, it means saying goodbye to something of my own youth; an awareness of the passing of time that feels strangely personal.
I have no time for a proper tribute, for the diligence of research, or even to pick through the many thoughts and emotions I'm experiencing at this news. But I will say that Elizabeth Taylor is a figure I admired, not only for the power of her talent, but the example of pushing beyond external beauty, flaunting convention when it suited her, and not playing into stereotypes that would have lessened her.
As for her appetite for life – in particular, eight marriages?
Yes, it's excessive to most of us. I can't imagine it. Then again, doesn't it amply illustrate a passion for love and for living, and equally, a romantic desire for traditional commitment?
Doesn't her working for AIDS awareness in the 1980s and beyond show the courage of her convictions, and the support for her friends and community at a time when our society was ignorant and scared?
I'm sure we'll all be reading about Liz Taylor in the next weeks and longer. Hopefully, we'll be treated to her remarkable films that remain a legacy for all to enjoy. And with each performance, I know I'll be taken back to a first time I saw it, or a second, or a tenth. I'll filter through recollections of my childhood and my adolescence, my earliest notions of womanliness, the contradictions of beauty's incredible force, and the vulnerability – or strength – that it may belie.
As for what she leaves behind, and the lessons of any legacy, even for those of us who aren't in the public eye?
There is a special feeling when marking the end of a life when that life has been lived fully and well. This is not tragedy; it is loss. It is a natural termination, and in this case, to an exceptional life and career.
I would wish this for myself. For all of us. That those who know us would mourn and say "she lived her life well and fully, a life of compassion and contribution." I would wish that those who know of us might say the same.
I would wish that the lives we touch would be better for our presence, and possibly, that we may leave behind a trace of the extraordinary.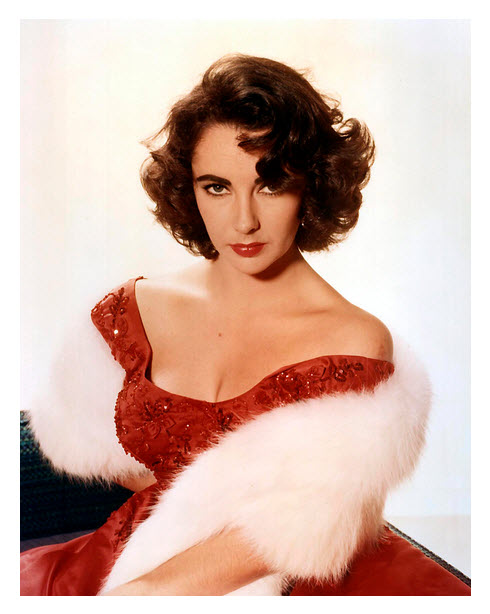 Elizabeth Taylor image, color, publicity still (c. 1955), public domain, see Wiki.