"It's all about the glasses," he said.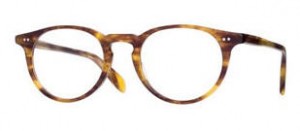 I shot him a glance. He grinned. "How can you type without looking?"
I just smiled. And kept typing. Like a little Cheshire cat with a cup of coffee by the bed.
"If you pass me my glasses I can see what you're doing."
"I'm not sure I want you to see what I'm doing," I said.
I passed him the glasses all the same.
"Nice view," he said.
I blushed. I'm certain of it. Then turned to him and grinned again.
"The trees," he clarified.
"Uh-huh."
Then I heard the alarm. Saturday morning! How on earth could I have left the alarm set on the weekend! And then I remembered. Last night. The big Win. Three of them in fact. I may have been dreaming about a romantic liaison – or the morning after – but the reality was that Friday night had brought some excellent news. For my son.
College acceptance, with scholarships.
One of his top choices. And two others. A dream come true. For him. And for me.
The morning view after a win is sweet indeed.

Big Little Wolf's Daily Plate of Crazy