It's going to be a coffee morning, and an herbal tea afternoon. Thanks to last night.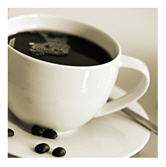 Now, now. Nothing exciting, though I do feel hungover. In fact, last evening I took an over-the-counter cold medicine and called it a night, early. The hours that followed?
Miserable.
Best I can tell, I had a bit of dead-to-the-world sleep, followed by five hours of wild, weird dreams (murder mystery meets conspiratorial costume epic), waking and thrashing, and I finally yielded to whatever was going on in my body.
I gave up, got up, and waited for it all to wear off.
Rufi anyone?
Since I wasn't out partying (no one slipped me a Rufi), I can only assume it was the OTC med. This morning, my body is aching and my fingers are swollen, as are my eyelids and my lips. Lon Chaney look-alike?
Oh, I'm not quite as disfigured as Quasimodo, and I won't be scaling the spires of Notre Dame. But I certainly didn't get the good night's sleep that I hoped would ward off a cold.
It's a new bottle of medication, a product I've used previously without incident, and I checked the expiration date. So why do I feel drugged?
Drugs are Drugs
I am reminded of an OTC analgesic I took once, that caused me to disassociate. (Terrifying.) Needless to say, I've never taken it again.
I am reminded of a prescription medication that I took for a number years – all very routine. Then my pharmacy ceased carrying that particular brand, and switched to a different manufacturer. Side effects? I had all of them.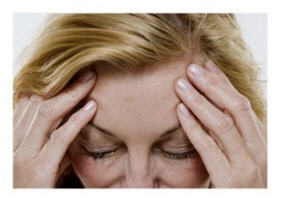 With another prescription med several years back, I wandered around the house for a week, miserable. It was my older son who pointed out that something was wrong, and it had to be the drug.
I looked up possible side effects, and he was right. I noted the lot number on the packaging, and called the company's help line. It was a "bad batch" or some such thing, and I was told "Yes, that happens from time to time."
Nice.
They overnighted a packet from another lot, and after that, I was completely fine.
Dates and Interactions
As for last night?
I may not know what caused this particular unpleasant night, but it's worth checking drug interactions when possible. Maybe it was the Motrin I had two hours before. Maybe it was a bad lot.
In the meantime, I need to talk to both of my sons about not throwing out the documents that specify side effects, that caution against mixing medications, and that recommend food or an empty stomach, not to mention no driving and no alcohol. And of course, I need to remind them to read warning labels, expiration dates, and check that bottles haven't been tampered with.
Why Clean Out the Medicine Cabinet?
I don't know what caused the reaction to the cold medicine I took, but you can bet I'm tossing it. And going through my medicine cabinet.
I know the shelves contain doctor's samples (long unused), old bottles of both prescription and OTC pills, and there's a reason that expiration dates are to be checked. I generally look, but do my kids, when they're scavenging to fight the flu or a headache?

Do yours?
It's also important to discard drugs safely. And the key word is drugs, which we seem to forget – until our bodies remind us.


© D A Wolf

Big Little Wolf's Daily Plate of Crazy