I thought it was over. In fact, I was certain of it. I have two meticulously penned grids that resemble handwritten spreadsheets. They're taped to the fridge.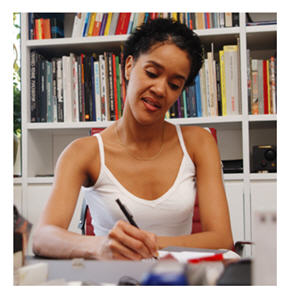 There are labeled folders, one for each school, filled with notes and documented conversations, all neatly date and time stamped.
I had polished off the highest priority item last week, with some satisfaction. All those financial statements taken care of, on my son's behalf. I was moving on to other things. At last.
Except that I was wrong.
I was researching and prepping for a phone call, and my Internet connection went down. And stayed down. Frustrated, I went on with my day, without connectivity.
Il n'y a pas de hasard
My French friends love to tell me that there is a reason for everything. "Il n'y a pas de hasard" – there is no "chance".
By late afternoon, something was nagging at me. And it had to do with all that paperwork, which I thought was behind me. I had checked and double checked everything. Why was a blinker suddenly going off in my body?
No worries, I told myself. I have until next week for what remains.
And then I stopped. I went straight to one particular folder, scanned my notes, saw that I did indeed have the rest of the week to finish, and I set the folder aside. Yet it still bothered me. So I picked up the phone, and eventually spoke to an administrator who informed me that the hard date, postmarked, was March 1. Period.
I glanced at the clock. I had just enough time to create one last letter, copy a document, and make a dash to the post office. And I made it. Just.
Today I ask myself: If the Internet hadn't gone down? If my afternoon had played out differently?
Inner Voice
Sometimes it's an inner voice that we learn not to ignore. Sometimes it's a sort of intuition, or sixth sense. There's no way to explain it, but some of us not only trust it; we swear by it.
I frequently know when one of my sons needs me, who is calling when the phone rings, or something more mysterious – like yesterday – the folder that seemed to be whispering.
There's certainly a difference between the inner voice and this sort of inexplicable intuition, but I'm a believer in both. In being open enough to these sensing mechanisms that remain more accessible than we realize.
Do you pay attention to your sixth sense?
Are you a believer in serendipity?
What about "il n'y a pas de hasard?" – that everything is fated?

Big Little Wolf's Daily Plate of Crazy