So where do you stand when it comes to the great Tiger Divide?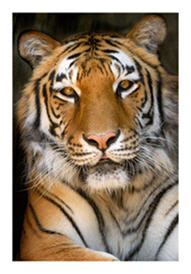 If you don't know what I'm talking about, there are numerous news items addressing Tiger Woods' most recent indiscretion – spitting on the green in Sunday's PGA tournament. Many golfers – and onlookers – took offense at the act, sizing it up as yet one more example of behavior by a man with little respect for others.
Can you imagine spitting in disgust during a competition? Naturally, it was captured on film (check out the link just below), and let's just say – it's gross. Moreover, spitting is often a sign of disdain. Many expect better from a man who is already under public scrutiny, and reportedly hoping to improve his image.
Looking at the incident, what do you think?
Is this a non-event?
Just a man expressing feelings of frustration?
Something more – even if subconsciously?
Disrespect vs Disregard
Let's be clear. I'm no Tiger Woods fan, ever since the news hit about his abundance of mistresses. One dalliance? Two? Even a half dozen? Not cool, but we know it happens.
The epic proportions of Woods' infidelities, however, boggles the mind.
Whatever you make of this latest news item, it begs the question of respect. And, it encourages us to examine the difference between disrespect and disregard. While the terms are sometimes used synonymously, consider the following.
Disrespect:
discourtesy, rudeness, contempt
Disregard:
lack of regard or attention; neglect, slight
So what?
Disrespect carries with it a nuance of intention and superiority. Was Woods disrespectful? Is he simply a man who disregards what he chooses? Does intention matter if the net effect is the same – in this case, a breech in etiquette, a broken rule, and on foreign soil at that?
Do apologies count in a case like this? Do we even believe an apology?
Respect for institutions

Spit is spit. And respect – for people and institutions – matters. Well, it matters to some of us when it comes to the institution of marriage, for example. Or good sportsmanship.
Or do we make too much of a simple momentary act, putting our heroes – tarnished or otherwise – under the all too harsh glare of the media spotlight?
Personally, I like to think that those of us who are "regular people" continue to lead our lives attempting to be respectful, tolerant, and not disregarding those around us. Yes, we have our bad days and lose our tempers, we exhibit our frustrations, and then we apologize.
And mean it.
Image: Reuters; The Independent (UK)


© D A Wolf

Big Little Wolf's Daily Plate of Crazy