The weekend ahead is promising clear weather and productivity. Especially if I keep the Excedrin handy, along with my necessary comfort foods – breads and teas, and wonderful suggestions of other tasty stews and brews.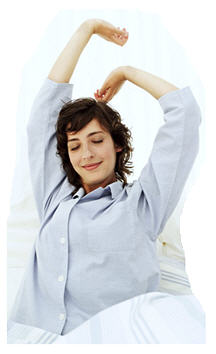 And I will add that I am entering the weekend's tasks with something unexpected. Fourteen hours of sleep. Real sleep.
It's a new day. A new outlook.
It's hard to express the effects of cumulative sleep loss, especially when it's long-term, and a recurring issue. At its worst, you feel as though you're operating through a fog. You get done what you must – able to rally the forces where concentration is a matter of safety and fulfilling critical responsibilities. But beyond that?
Listening to your body
When you are sleep-deprived – seriously sleep deprived – you have the sensation that your limbs, your mind, your organs – they're all screaming at you through physical and psychological barriers. They're begging for relief, and chastising – often, and with increasing insistence.
The last thing you find yourself capable of is hopefulness (in a genuine fashion), or the ability to effectively multitask (much less, think clearly). And patience? For your own hampered capacities, and more importantly, for your children? Well, let's just say you have to excavate to unearth its remains.
Sleep issues are an old foe in my life. I know how to manage around them; in general, I am adept at adapting to constraints,and finding alternatives. But at a certain point, the body simply refuses to cooperate. That screaming? You had better listen. More specifically, you have no choice but to listen.
Going out or going under?
Yesterday, I lay back briefly on my bed. Just to let my body unwind for a few minutes. It was late afternoon. I was exhausted from days of driving all over town, and countless hours on the phone that began early each morning and stretched into the night – across time zones – with assorted representatives of a particular bank. All to untangle an issue with treacherous tentacles.
And I slept. For 14 hours.
My body crumpled and everything gave in to a deep, welcoming slumber from which I roused once during the night to change out of my clothes, a second time to stagger out to the living room to check on my son (asleep on the couch), and I woke as dawn broke through my windows.
My required tasks that should have been ongoing all week? With deadlines looming? No progress.
And that is the highest priority there is – for the next 72 hours.
Clarity, coffee, clarity
I've had my coffee. I will brew another small pot in an hour or two. I don't feel pressed to seek out comfort food just yet, though likely I will warm some bread or half a cinnamon roll later, when I'm hungry. Tonight? Possibly homemade soup, for an early dinner.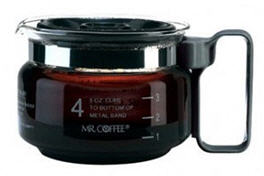 For now, I will go with the 14 hours of sleep and push myself to refocus on the tasks my son is counting on me completing, to find whatever reserves were replenished by those hours my brain and my limbs were calling for. To be the responsible parent.
How easy it is to do the right thing – for some of us. Easier, of course, when we have what so many take for granted – the rhythms of our routines, unmarred by exceptional stresses. Something as simple as sleep.
How impossible it is for some to do the right thing – regardless of their comforts, their assumptions, their good fortune. Ignoring their responsibilities.
Responsibilities
I will never understand those who turn away from what is right and necessary for family. I no longer make excuses for unacceptable behavior. Nor do I forgive it.
I do understand love in all its forms. The kind of love that encourages us beyond all measure of perceived capacity. Love that inspires us to find creative means to solve problems. Love that reminds us to do everything we reasonably can for those we cherish, and those we seek to comfort.
Fourteen hours?
I start my day – for now – rich in clarity. For however long it lasts. Able to keep pushing myself. And I am grateful for the voices – and the kind shoulders – who help me stay the course.


© D A Wolf

Big Little Wolf's Daily Plate of Crazy