I admit I'm pondering change at the moment – achievable change. But who doesn't drift to the land of "what if" now and then? What if you had a do-over? Something that you actually did – or didn't do – that impacts you and your life?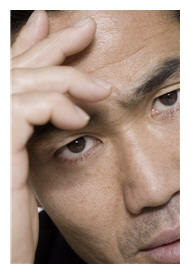 Maybe it's personal – something to do with a relationship. Maybe it's professional – the idea you wish you had taken to market, that remark you made to your boss that you'd love to take back. Maybe it's as simple as never having said I love you, or having said it too soon – or too late.
Who doesn't have regrets? Who wouldn't want a do-over – in some aspect of their life?
Regrets
We all second-guess, and we all know that hindsight is 20-20. But what if you had a second chance at something, now, even without knowledge of the ripple effects? Would you consider a do-over?
We all know about the Butterfly Effect – the theory that the tiniest event in one corner of the universe can result in a chain of events beyond imagining. But let's play this one for a little bit, shall we? And the rules of this hypothetical – the do-over needs to be something within your control, not beyond it.
Reality check
Though I realize I didn't pay attention to signs in my relationship before marriage – and I should have – I do not regret my marriage. From that union came two sons who would not be the young men they are today if not for the combination of both their parents.
But I regret the handling of my divorce, in many ways. The old "if I knew then what I know now" certainly comes into play, and any do-overs I could magically exercise in that arena have to do with the details of terminating my marriage, not the decision to enter into it.
And if you had a few do-overs – one personal, one professional, and one of any other sort, what might they be?
Personal
For myself, other than the mention above, I think of people I've loved. Some – at the wrong time or the wrong place. Yet from each of those encounters, I've learned something, and have no regrets.
The do-overs that I consider involve others – their personalities or character, their actions or reactions. And as I take the time to think them through, I find myself unable to imagine that my behavior would have changed anything. That in itself – that realization – is freeing. My actions, my words, my inaction – would not have changed the ultimate result.
A personal do-over? I'll leave it at something generalized: to say I love you more often, to those who are dearest to me.
Professional
Professionally? Oh, I once had an offer in Paris that I think about now and then. It came long before marriage and children.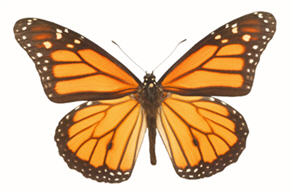 But the one that comes to mind is more recent, only a few years old, and has to do with writing. There were timing issues, logistical complications, and priorities I had to manage. Money would've been a problem as well, so I chose in the way I had to – in order to fulfill my parental responsibilities.
But if I had a do-over, I might go for it. Taking the risk, and pouring all my determination and skill into making that venture successful.
Wild card
About a week ago I had a pressing deadline for my son. I was rushing through the morning before he woke, number crunching and filling out forms. We drove to school as usual, and on the way home, I knew I would make the deadline – just – as long as Murphy's Law didn't kick in.
As I was meandering through an elegant neighborhood of back roads, I saw an older woman walking – slowly. She was carrying a sort of tote bag. I guessed she was a service provider of some sort – headed to one of the large homes, or possibly headed to a bus stop. I had no idea where she was going, and I wanted to stop and offer her a ride.
I didn't.
The reason? I was afraid of being pulled into a long drive or some other complication. I was afraid of being late, and missing that critical deadline. But it still bothers me. And I've had my eye out for her since, each morning, as I drive back from the high school. If I had a do-over, I would stop, offer that ride, and hope for the best.
Second chances? Wishful thinking? Life Skills?

I like to think that by reflecting on what I've done – or left undone – I gain skills in emotional intelligence, in communication, in my ability to assess a situation. I also learn not to beat myself up over mistakes, but consider how I can improve. I believe we create the future each and every day. A friend said that to me recently. And she is right.
Examining the past – even a bit of wishful thinking – it's part of the process. For me.
Do you ever wish for do-overs? So you might learn, and do better in the future?
If you had do-overs – personal, professional, and a wild card – what might they be?

Big Little Wolf's Daily Plate of Crazy