Remember that game you played as a kid, or maybe even as an adult? If you had three wishes, what might they be?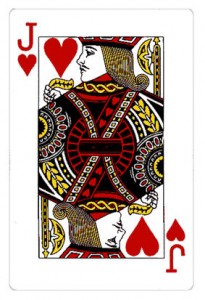 Let's play. But let's try a variation that's grounded in a bit more reality. What if you could change three things about yourself and your life?
Oh, don't ask me why this popped into my mind this morning, except that it was born of a fragment of dream. As I was waking, the links on my Daily Plate of Crazy pages were literally standing themselves up and transforming into colorful playing cards!
I recall the Jack of Hearts emerging from the screen, followed by the Queen of Hearts.
Visualize your dreams
It's a zany visual, I know. But it was a cheerful one; connections on the flat surface were coming to life – and the sensation was exhilarating.
My next thought was – I can change my life. We can all change our lives – to some degree.
Allowing my mind to wander a little more, I asked myself what I would change. One thing, about my physical self, if I could.
How to approach change
I began discussing the matter in my chatty brain (as I am want to do – selves jumping into the morning fray), and I quickly began visualizing an assortment of transforming parts – of myself. While grasping for some sensible way to corral this particular free-for-all into words, I decided it would be important to identify something I would change about my inner self – my personality or behaviors. And then it seemed equally valid to consider a change to do with life circumstances.
And there we have a trio after all – rather like the three wishes, but somewhat less far-fetched. This isn't about "do-overs," but rather, how real change might still be possible – physical change, emotional or behavioral change, and circumstantial change.
For all of it – for me – I require visualizing it, approaching it systematically, and following through with discipline, determination, and support.
Discipline, etc.
Discipline? I have it in abundance.  Determination? In, well… spades. And the heart to see things through. (Would the Jack of Spades have appeared next, had the alarm not buzzed?)
Support is tougher. That involves other people and environment.
Do you have support to reinforce change? What about discipline? Determination?
And of course, you need that image of what change means before you can motivate yourself to undertake it. At least, I do. So here goes. My three items that popped into my mind this morning. One is physical, the second is "interior," and the third, more circumstantial.
One thing I would change if I could (physical)
Ten years ago I might have said something else entirely. In fact, I know I would have. Something silly like losing 10 pounds or having flatter abs. But that's not what I would pick now. I'd choose strong arms and no pain. I would choose to regain the physical self I had a few years ago, and took for granted. Theoretically possible – through physical therapy or possibly pain management. Or both.
I count my blessings that my son was not hurt in that accident, and that I have regained as much strength and movement as I have. I dream that I dance and swim and play tennis; it would be incredible to do any of those things again – even badly! And as I said, theoretically, I could make progress toward that end.
One thing I would change if I could (inner self)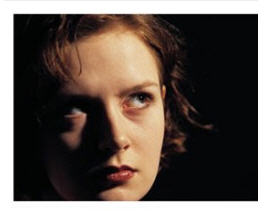 My inner life? Oh, there's much I would change (and plenty I would not). But focusing on one thing, I would kick the constant Worry Monster off my shoulder.
Worry – serious worry – has been my constant companion since divorce. And with good reason. It was there before,  though in a different form – shadows from my upbringing, but those shadows didn't face down my natural tendency toward optimism. So I'd like to give excessive worry the boot! A one-way ticket to the end of the earth.
Appropriate worry? I'll hang on to that. It encourages contingency planning. Parental worry? Normal. But all the rest? Outta here!
One thing I would change if I could (life circumstances)
Money may not buy happiness, but it buys decent health care, and it eases worry.
Yes – I'd take money in the bank and a steady income, sufficient to feel as though I'm not dangling from the edge and ready to plummet into the abyss. I don't need to be rich (don't care to be). I'm not about material things (never was). But money would allow me to be "me" again, and part of that me has to do with being generous with others.
If you could change three things. . .

Care to offer your three wishes? Three areas of change? Remember – this isn't about a do-over, and nor can we go back in time ad change one pivotal moment. I know we all have those, but short of a sci-fi episode, that isn't what I'm suggesting. I mean real change – possible change, even if it's not easy. Even if it's contingent on some things that require others, or simply a bit of good luck.
What would you change if you could?
How might these items look differently today from a decade ago?
Do you think they will be different 5 years from now? Or 10?
If you can imagine it, can you build it? Can you make it happen?


© D A Wolf

Big Little Wolf's Daily Plate of Crazy