How many times have you heard someone say: "It's not my problem" – and you are baffled by the response? Perhaps it's in reference to a task you consider routine, as part of a team. Or it may be a matter of parental responsibility.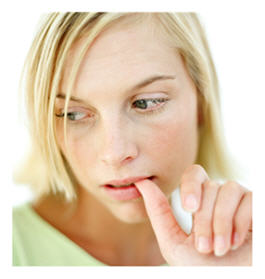 Have you ever been caught off guard by the "not my problem" approach? If so, what do you do about it? What can you do about it?
Ethical dilemma?
In parenting, or co-parenting after divorce, when a father or mother says "not my problem," invariably, a child will suffer unless someone takes care of whatever is being left undone.
In terms of effective teams seeking to accomplish goals, or in the case of a functional family unit still intact, "not my problem" means a break in trust, an inability to rely on the other, and disruption to the flow of interaction and interdependence that makes things work.
In our communities – neighborhoods, school systems, churches and synagogues, our human community – when we ignore what we don't wish to see, when we say "not my problem," doesn't that add to the burden for another? Doesn't that add to the burden for all of us?
Mixing it up
Yes, I'm mixing themes and situations and each bears proper dissection. Appropriate clarity. A well-reasoned argument, and proposed solutions.
At the moment, I'm not sure I'm in the clarity business. I'm in the seat-of-my-pants solution business, for sure. Scotch tape and staples, to get through the day. That's often the case for single parents when the other's mantra is "not my problem." That's often the case on a team, when someone's actions say "not my problem." That is certainly the case in relationships – married or not – when our behaviors express that we distance ourselves from issues, whether or not we acknowledge them. This is certainly a case of actions speak louder than words – or good intentions.
Hypothetical problems, in search of solutions
The lesser of two evils. What adult hasn't had to make a choice between the lesser of two evils?
It may be something you think of when you're voting. It may be a situation of child care versus work. At times, it is a means to view (and assess) competing priorities. And make tough choices, wherein the consequences of one choice over the other will yield a dramatic result – an undesirable result – in either case. So you choose between the lesser of two evils.
You do so based on what your heart tells you, or what your head tells you, or some combination of both.
What if your child needs something – and there is no one else to provide it? Do you risk your job to take care of your child?
What if there is a life skill that is essential for your child to acquire, and you cannot afford to pay for it?
What if the other parent refuses to do so – taking the "it's not my problem" stance?
Do you jump through hoops to provide a means for your child to acquire that life skill? In doing so, aren't you enabling the other parent to continue with the "not my problem" behavior, which proves to be effective? In a less personal scenario, do you constantly complain about the political process (choosing between the lesser of two evils), but don't partake in working toward another solution?
Giving is the best cure for not having
Bruce, at Privilege of Parenting, said it in a post he wrote some time ago: Giving is the best cure for not having.
I don't recall the article in which he wrote those words; I do recall their profound impact on me. I believe in those words. I believe in fighting "not having" with giving. I believe in giving what we can – not to the point of depletion, but in a fullness, a generosity that ultimately gives back to all of us.
I hope that I practice those words – in the ways that I am still able.
But what happens when what you need to give – you cannot? Or the price you must pay for that giving is murky at best, and offers a subtext that one person's irresponsibility is acceptable, because someone else will always pick up the slack? Is that really the message we want to impart as managers, as team members, as parents – even as members of our various communities?