It's Friday evening. My son pops into my room. I'm working on documents – there are papers and folders scattered all over the bed.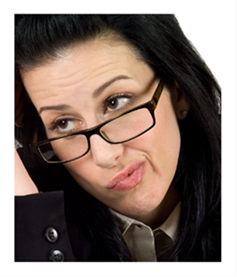 "Hey Mom."
I look up.
"Tomorrow night, I'm going downtown with friends."
I ask for details, and I tell him it sounds like fun.
"I want to have a few people back here, after."
I take a breath. I've been knee-deep in nasty forms since early morning, and I know the rest of the weekend will be more of the same. I also know the house is a mess again – typical for the end of the week.
I realize we're nearly out of chips and dip. The necessary fuel for any adolescent gathering. I don't have time – or energy – to deal with it.
"I'll clean up around here," he says. "You won't have to do anything."
He's had another hard week. Of course, so have I.
"Just ten kids," he adds.
"Okay," I say, and as soon as I have, I hope I won't regret it.
Saturday comes, and I rise early to get back to the tasks at hand. I have a dream that is instructive on many levels. I write quickly, then dig back into the process I left off the night before. By mid afternoon, I know I'll be working into the night. I also know I'm not going to want extra kids in my house all night. I don't want the worry or the commotion.
I tell my son I'm sorry, but the day isn't going as planned. The forms I'm working on – for him – are much more complex than I anticipated.
"Do you want me to cancel?" he asks.
I say nothing. I feel guilty. I feel conflicted.
He's angry. I can hear it in his tone. I can see it on his face.
"I'll cancel," he says, and he begins calling friends as I leave the room, in tears.
I have myself a good cry, and I return to the numbers and the forms, trying to make sense of it all, trying to push away the pain that it brings to the surface. Old pain. Present pain.
I should have said no to my son when he asked, on Friday night. Sometimes, you need to say no.
* * *
Ten years ago I dared to say no in a marriage. The first no was so seemingly tiny, but essential to who I am. It was a no about writing, strangely enough – a refusal to stop writing, which felt like asking me to not breathe.
One seemingly small no can end a marriage though at times I view it as a non-marriage, a partial marriage; it was only partial love. I loved; he did not. Besides, love alone is never enough.
* * *
Most of the marriage was a yes – my yes after yes though I am certain he made compromises as well, and marriage isn't a score card. Still, my yes was required over and over, my yes became the assumption of our rhythm, my yes was the answer to whatever we did, or didn't do, and never the answer to what he did or didn't do.
In my yes after yes, I grew smaller. In my yes after yes, I surrendered my ability to say no.
There was my yes to whatever he needed, a yes out of love and out of fear of conflict, a yes out of conditioning in an upbringing about pleasing, a yes out of an archaic view I must have bought into once: my yes to his vacations on his own, my yes to his way of "running" the marriage, my yes to his traveling and me staying home, my yes to bringing in a full-time income while nearly full-time parenting, my yes to his friends, to his projects, to his silence and to my own, complicit in all of it. And these yeses I agreed to without complaint. He seemed happy and I was pleased when he was happy; I told myself they were small concessions – each yes, each time, on its own.
And there were satisfactions for me as well – in parenting, in working, in pleasing. My sense of self in pleasing, out of love, and I only realize now – out of fear of abandonment, fear of anger, a deep-seated fear buried so many years before.
This was the conduct of our marriage and it was quiet and it flowed; these were the lessons of what I saw and what I interpreted in what I did not see. My mother was aggressive and mouthy in her marriage; I had decided that if I ever married, that would never be me.
But I swung the other way. I gave yes after yes and the tacit yes while losing the appropriate balance of no, the requisite no, and when I finally chanced a no, surely the shock of it alone, after a decade, was significant. When I stood by a more important no, the warfare began. From one no, my marriage unraveled. From the second, it imploded.
* * *
There are times we say yes out of love. There are times that yes becomes the habit of love, or the habit of peace-making. There are times we must say no because we need the quiet in which to work, because the no affords us a "self" in some essential way, because the no is the only means of survival.
When we learn to love through pleasing and love through acquiescence, finding no is difficult. But man or woman, we must practice no as a way to retain a viable "us" – in parenting, in partnership, certainly in marriage.
I sometimes lose my no in a desire to please or reward, in a desire to love from a place of generosity, in an old habit of putting myself lower on the priority list than almost anyone else. This is an unhelpful habit. It is one I am still working to break.