You know those nights when you can't sleep? You're soooooooooooooo tired, but you hit the lights, crawl under the comforter, settle in just so with your pillows scrunched and your toes dangling off the edge of the bed – exactly as you like it.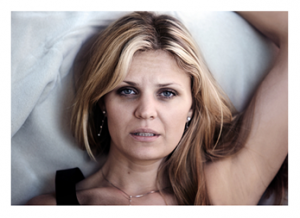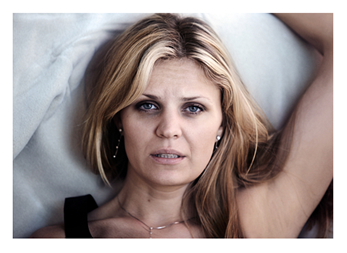 You shut your eyes. You think good thoughts. You wait.
And your eyes open, your brain is whirring, and every damn detail of the day you just had or the day ahead is slogging through your mental machinery and will not let go!
Yes indeed. I had one of those nights. Tossing and turning. Watching the clock and counting down the hours that remained for possible sleeping.
Two particularly tricky issues playing out in my head. One to do with my kids, and the other, a project.
To sleep, perchance to dream
Eventually I slept – though not long. And I dreamed – though not kindly. This morning as I flossed, staring at my sallow face in the mirror, I was aware that my nightly visions hadn't helped, despite the presence of a golden gown and a mysterious lover.
In the dream, I was attending an elegant social event which offered opportunities to network professionally. But to make my companion happy (he was insistent that we leave on a surprise long weekend), I offered my goodbyes before meeting key people. I told myself "relationship is more important," and off we went.
There was a sensual scene in a sumptuous room in which my lover was playful and endearing. After a romantic night under satin sheets, he rose, kissed my forehead, then pronounced us "over," and told me to enjoy my drive home in the snow. Then he promptly exited Stage Left. And I woke.
Burned and spurned! Now what was that all about?
Are you sleeping, are you sleeping…
Remember singing Frère Jacques when you were a kid? Perhaps singing it in English, with it's refrain of "Are you sleeping? Are you sleeping?"
Would it surprise you to know that women sleep better than men in laboratories, but in "real life"  that's not the case? According to this article in the Huffington Post, women are lousy sleepers in the real world, and if you're female and especially a mother, it won't take statistics and studies to convince you of that.
The same article points out the benefits of sexual intimacy (to sleep), and refers to sex as "social rest." Hmmm. I think I need to reconsider the parameters of my New Year's intention to get out there and socialize more.
In fact, Huff Post has published a number of articles on women and sleep, trying to alert us to the dangers we may not fully appreciate.  There are health impacts to chronic sleep deprivation, and far more than for men, including higher risk of heart disease.
Apparently, we're taking our troubles to bed. And waking up with them. And carrying the weight of them around in our bodies – at least – if we look in the mirror, if we consider the ways in which we are impaired, and the cumulative impacts of our psyches working overtime to relieve us (if we're lucky) or add to our daytime dramas (if we're not). Nothing like visions that worsen your outlook in the bright and not-so-cheery a.m.!
Daily duties – work-life (im)balance?
Is it that "having it all" and "doing it all" conundrum? Women reaching for the impossible – by choice or circumstance?
I am not without some recollection of the blur years of caring for infants, or the blur years that follow, for that matter. Of course I was younger then, so the consequences felt less brutal than my current experience of lost sleep, involving juggled teenagers, new technical material to master, and the "usual" worries of our little household.
But what do you do when you're sleepless – in Seattle, in Savannah, in San Francisco – or anywhere else? What do you do when even your dreams are reinforcing the dastardly daily dilemmas? Where do you turn for some sort of relief when it comes to all those niggling, nagging, ultimately oppressive stresses?
A friend? A pill? A shrink? A drink?
We now return you to our regularly scheduled romantic program
As for being spurned (albeit in lovely attire), I'm still chewing on that one. What's up with the relationship echoes?
The plot line, slim though it was, involves exactly the sort of behavior that marred my marriage, as I turned away from opportunities for myself, in order to fulfill expectations for my partner. Likewise, professionally, I have often ignored issues of my own health and well-being in order to deliver on work for a client. Can you spell Type A?
Yet in the dream, I had every reason to believe that the relationship would continue. But the Man of My Dreams – literally – got his way, then tossed me. Not altogether unceremoniously, but I was caught off-guard, and spurned all the same.
Is it symbolism for something else entirely? Am I too tired to figure it out?
Any strange tossing-and-turning dreams of your own?
Better yet, any proposed sleep solutions? Warm milk? Hot toddy?
How do you deal with gnarly dilemmas that burn and churn?
You May Also Enjoy