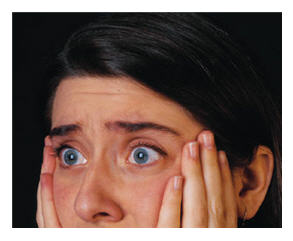 Here are the moments as I live them:
Sheets of freezing rain are battering the windows. The chill is bone numbing and I cannot find its source. The thermostat is mysteriously broken again and I flick it, to no avail. As for the noises I was hearing, for now, they've  stilled.
It's not yet daybreak, and the mind plays tricks and I know it. So I turn on lights, I get the coffee started, and then I hear it again – scratching and jostling. It's in the walls, it's over my head, or maybe it's only the wind. Or my imagination.
I wonder if I should wake my sons.
I decide to wait it out another hour or two, to sip my coffee, to climb back under the covers, to talk myself around the fear. And I hunker down.
The personal lens
Last evening's activities dragged on and hiding my irritability was impossible. My first-born took refuge outside in the cold, by the fire pit with friends. My younger son was chipping away at a series of application essays, checking with me periodically, and made his deadline before midnight, with 40 minutes to spare.
I was exhausted. I was pissed.
My experience of recent days is one of stress and biting my tongue. The experience for my sons? Apparently, something else entirely.
Stormy days, or not
"Quite a storm the other night," I remark, and they both look baffled.
"Just rain," one of them answers, and now it's my turn to be surprised. Then again, they both slept through most of it, and their rooms are situated on the front of the house where there are no branches to bend and scrape against their windows. As for the mysterious malfunctioning thermostat, my elder son fixed it, then rolled his eyes.
And last night night, after midnight, my younger son was sketching. Calmly. He seemed utterly unfazed by what I perceived as a long, unpleasant weekend.
Whitewashing the past, recreating the present

This morning, I thought about how we whitewash the past in memory, and more than that, how different our experience of the present can be. It's one thing for memory to be revisionist; after all, as time passes, we gain insight, we lose details, and we are constantly fashioning and refashioning a version of ourselves that we can live with, and even admire.
Yet I hadn't fully realized the extent to which the "now" can be unsettling for one, and register no particular impression for another. Or, as in the example of this weekend, these past days and nights have been aggravating and stressful for me, and within hours of a seemingly similar experience, dismissed as "no big deal" by my son.
And I ask myself – is everything a fiction? To some degree, are we perpetually reshaping our moments, even as they're happening?
Telling our tales, recreating our realities
To the extent that we are all guided by a self-protective lens, by our rose-colored glasses, by illusion as we settle into it, by a positive attitude or perhaps a more critical one, I recognize that my experience of raising children will be colored not only by my role as their parent, but by my nature, by the interplay of other factors taking place simultaneously. Consciously. Subconsciously. Without question, they live their moments in our home differently than I.
Just as they tease me (or ignore me) on certain issues, maybe I should take that as a good sign. With the years, they will gain the perspective of adulthood, revisiting their upbringing with a discerning eye – one that is kinder, one that is sharper, or one that softens the past, just as we each, apparently, reinterpret the present.
I find relief in this possibility. Pleasure even, in its inevitability. Or maybe this is all another fiction, simply because it is something I need to believe.

© D A Wolf

Big Little Wolf's Daily Plate of Crazy