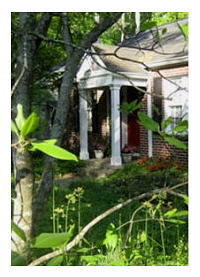 The expression "there's no place like home" surely comes into play for our children after a time away, after difficult periods, after challenges that take the air out of their tires – even a little – and they find themselves at last, coming home.
"There's no place like home" is reflected in their comfort, their laughter, and their carefree commotion – spilling over into every room.
"There's no place like home" feels most real, to me, when children are close at hand and relaxed; when they're safe and sound.
My college student was returning home late last night. I was miffed when I saw that air traffic was delayed, I tracked his flight while it was in process, and I exhaled when he arrived. Of course, when I saw his face and put my arms around him – that was heaven.
What parent doesn't want their children home – especially at the holidays – able to enjoy the individuals they are becoming, and still share in their pleasures and their memories?
This is a difficult time of year for many, and with good reason. We recall other years when things were different – more security, more love, more family. We recall those we've lost and we miss them. Perhaps we are alone, and it's even more painful at the holidays. Perhaps we think of our younger selves, and we grieve a little in spite of our best intentions.
Having spent holidays alone, I am even more grateful for these next days – both sons are sleeping peacefully as I write this. At this moment, my parental self is completely content.
This isn't a sensation of excitement – it's not like the thrill of a child's first steps or first words, his first prize in the spelling bee or first home run. This is quieter, easier, and somehow more private. I can see the young men I have been raising – the way they own themselves, the way they feel comforted and happy to be home. And I'm proud to be part of their lives.
For now, as a family, we're all safe and sound. I cannot think of a better gift than this feeling, and this reality: home is genuinely "home" again.

Big Little Wolf's Daily Plate of Crazy