"I know, I know. I look like a bag lady," I said.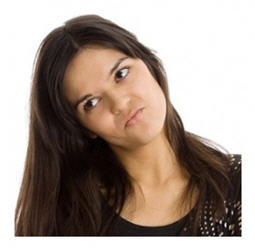 He laughed.
"More like an older student."
I pursed my lips and furrowed my brow in exaggerated irritation.
"That was both kindly and mean," I retorted, happy enough to run into an old friend, and not so much, looking haggard, ragged and a bit… robust.
I was doing the usual morning errands on my equally usual lack of sleep, and cramming more into a single two-hour period than is reasonable. But then, I never claimed to be reasonable, which may explain a lot of things – including how I manage to get so much done!
Cold cold cold!
Now stir in unreasonably unseasonably frigid temperatures, a smidgen of Little White Rabbit late late late effect, and you end up with a hurried, blurried, flurried woman in an odd layering of every shirt and sweater I could put my hands on, and an old hoodie from the boys department at Target.
Fashionable? Um. Not exactly.
Recognizable? Fortunately, only to my kids and those who've known me a very long time. And apparently, this old friend who was amused at my attire. But I was warm. Well, warmer. But why is it that when we look our worst – that's when we run into someone we know?
I'm from France
Does anyone out there remember the Coneheads? That fabulously funny routine on Saturday Night Live way way way back in the (ugh, cough, choke) "olden" days? (I recall it. Perhaps this is why my friend said I looked like an old student??)
At the moment, I'm channeling Dan Akroyd with his pointy head, and an explanation of his noticeable physical and cultural differences haltingly delivered: "I'm – from – France."
And the reason I'm thinking of that? Surely, no matter how cold and tired I may be, were I in Paris, I wouldn't leave my flat without being semi-properly dressed.
So is this realization a good thing? A bad thing? An OHMYGOD-why-can't-I-get-my-act-together-in-the-cold thing?
Brain Freeze
Of course, when you're worried about firing up your neurons for another day of patient parenting, rigorous research, and writing, writing, writing – fashion goes by the wayside. (Please. Don't quote me.)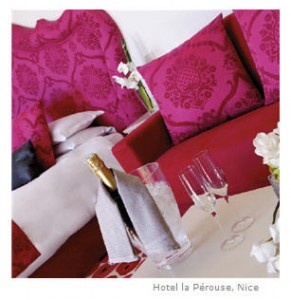 At the moment, I want to get my kid through this week (final assignments, final exams), myself through some deadlines, attend to one or two "must do" items in preparation for the holidays, then dig in and continue preparing paperwork for my son's application process. Eek. Or make that "ique." Will zippy outfits and fancy footwear really assist with these next weeks?
Where are the sweaters, the scarves, the hoodies to wrap around my simpering cerebellum? Why can't I seem to rouse the brain cells to spark like mad on my behalf? And why am I presently the petite poster child for French Fashion FAIL?
France Getaway?
Zut zut zut but there's absolutely nothing I can do about commitments with immovable deadlines, nor the frigid temperatures, nor the capricious chaos of my household at the moment. But I can try to manage the anxiety of it all via my impish imagination.
That may mean a little nocturnal day dreaming, or daytime motivation by conjuring a few moments of beautiful beaches, tropical blossoms, and maybe an elegant hotel in the South of France…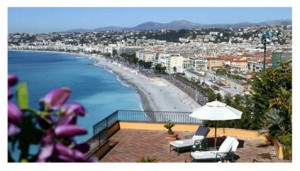 But right now, I'd take steaming coffee and conversation in a Parisian café with a flirtatious Monsieur – or a courtly conehead! Things would heat up quickly enough (do you see that cone???), though I'd need to return the sleek to my chic, and shed the scrappy crappy clothing, which is exactly what I'm trying to convince myself to do.
How much longer will the stylish, sensual woman stay stowed in the deep freeze, while the mindful mother muddles through the wearisome workdays? Stay tuned. Eventually there's got to be another chapter, complete with airline ticket and wardrobe change… n'est-ce pas?

Click hotel images to access Hotel la Pérouse, Nice


Big Little Wolf's Daily Plate of Crazy