Yesterday began maliciously: my laptop's functioning ground to a near halt. Everything from word documents to image files to internet access was stalled. Nightmare.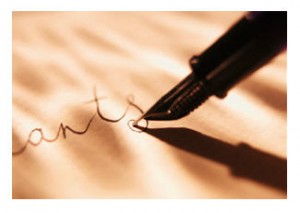 I spent a considerable chunk of the day running scans and updates, dealing with the frustration of not having what I needed on the backup computer.
So I resorted to paper. The pleasure of paper. Its sound, its texture, its tangibility. Its utility.
Work
Having printed off some files the night before, I spread out reading material and myself; my eyes moved over the pages with ease, my notes were fluid, my markings jotted energetically. The quiet of thinking with paper in my hands yielded greater focus, and results that came with less of a struggle.
Wrapping
By evening, I searched through a large bag for the few gifts that I will send. I selected a roll of shiny foil from a bin with various papers. I wrapped. I felt good holding the material between my fingers, feeling its cool surface, pressing the creases neatly, and appreciating the tidy packages dressed in finery.
How lovely wrapping papers are. How carefully we can cover an object – or ourselves – with small attentions.
Thank you
Someone extended me a professional service not long ago. Something important, to do with my health. Something that I could not afford. I made the time to offer a thank you in the proper way – unearthing a box of stationery, its textured cards, writing out my thank you in careful cursive. Dear You Who Help.
Legalities
Recalling the knock on the door and then the bell, recalling the strangers charged with a vindictive mission, recalling the fear on my sons' faces, recalling papers served in biting disregard for decency, recalling my own fear each time I went to the mailbox, recalling the envelopes from attorneys' offices and the thick packets of glaring white pages with their incomprehensible scripts of causes and demands, recalling the strangulation of legalities that cost me years of peace of mind: I know that paper can wage war.
Paper is Switzerland, you say. Neutral territory. But ink can spread its poison across borders. Paper carries the message we emblazon on its surface, and press into its flesh.
Book
By late last night, I wearied of the television and the screen in general, I wearied of the hum of electricity, I longed for the pleasure of a good read. I searched for a paperback purchased months ago – it promised an intriguing story and clever characters. I was disappointed; the writing was poor, and I quickly set the book aside.
Blank page
Sometimes, there is nothing so terrifying as the blank page. Or the blank screen.
You write, you write, you write; words flutter around in your head and won't arrange themselves into meaningful measures, plot evades capture, and strings of letters to describe, to explain, to motivate, to praise, to connect – all yield their willingness to cooperate. Instead, the blank page answers with its silence.
You try your journal with its dog-eared corners and imperfect paper, with its heft and familiarity; you hope its kindness will lubricate the writing machinery.
Worship
You crave an orchestration of words to uplift your own. You marvel that a thank you by the hand holds so much presence. You hope that wrapping in its festive colors will entice the eye. You push away the memories of legal papers, imagining a future that allows only for happy news.
You hope for a day of documents in which paper will be an option and not a necessity, a day of words filling the screen, references just a click away, concepts that flow – the virtual page or the actual one – the ready recipient. You live and die by the pen as they say; and equally, a medium to contain its requisite functions.

Big Little Wolf's Daily Plate of Crazy