We had both been waiting at the hospital for three hours. She's a registered nurse, and was even more annoyed than I was.
"I don't know what could be taking so long for a few simple tests," she says. "A little blood work and the basics. This is a woman's clinic now."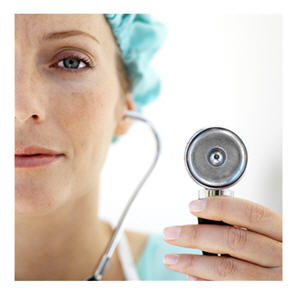 I am sitting at her side nervously. She takes my hand. Neither of us has been feeling well and we've been through a good deal together over the years. She is the one friend who has remained in my life, since divorce.
I fidget and look around again, finding it odd that this previously "full-service" hospital is now entirely devoted to the care of women – but I didn't give a hoot as long as they came up with an answer for why I felt ill – and she felt ill – and with similar symptoms.
Then out pops a perky 20-something nurse with gleaming cheeks – too much blush combined with an irritatingly dewy complexion.
"It's good news," she says, smiling. "For both of you."
"What are you talking about?" my friend asks.
"Well – you're 34 weeks pregnant."
Then she turns toward me.
"And you – you're 32 weeks along best we can tell, and the discomfort you've been feeling indicates that you are having premature contractions. We need to slow things down. And we'll admit you as quickly as possible, but as you can see – we have all these other ladies before you."
My friend and I stare at each other. Dead silent. Then we look around – women at the reception desk, women filling the waiting room – all of whom appear a little on the plump side, but none ready to drop an infant anytime soon.
"Holy shit," my friend sighs, slumping back in her chair and looking down at her her belly. She has four children already; the youngest is a freshman in college. She barely looks pregnant until her seventh or eighth month. But while I've put on a few pounds and my jeans don't fit, this was ridiculous. Besides, I'm in the throes of processing empty nest, working through the emotions of seeing my youngest off next year, after a decade of doing it all on my own. I've been trying on the idea of just having myself to worry about. A little shredded by it, but also relieved.
"Did you double check the results?" I say. "Look at me. I'm not a kid."
"We have lots of women in their early and mid-40s who are having children," the nurse smiles, then turns on her heel and disappears.
Suspension of disbelief
I glance at my friend who is, quite simply, dazed. My own mind is racing. I like a good yarn as much as the next guy, and I'd love to believe that I'm about to embark on some bright and shining piece of future, but surely they made a mistake on the test. And if not, something must be wrong with the child or I would've felt movement. Furthermore, a 10-pound weight gain is entirely insufficient. Besides, how could I possibly give birth to a healthy baby at my age? And if I did, where would I find the strength – much less the money – to raise him?
Then, a flicker of something else entirely. Excitement.
My friend rolls her head toward me, more weary than I've seen her in a long time.
"At least we look like we're in our 40s," she says, then closes her eyes.
I place my hand on my belly and wait to feel something like a contraction, a kick – anything that would convince me this wasn't a mistake. I feel nothing. I stand and muscle my way through several women waiting at reception and interrupt – not my usual style – but after three hours and this ridiculous bit of fiction, I go with insistence.
"Miss – I think you need to test me again. This is absurd. I don't feel pregnant, much less like I'm in labor."
"You'll have to wait your turn," she snaps, as I take a breath and prepare to argue.
"Or," she continues, "You can go over there – follow the arrows on the floor and the corridors, until you see directions for another department where they will have more time."
At this point, between my own body intelligence and the oddness of the surroundings, I am becoming increasingly skeptical of the staff, not to mention any tests they might perform. I return to my friend and say "Come on. We're going this way."
Yellow brick road?

We wind our way along the labyrinth of hospital corridors I know all too well, and I wonder if someone is playing a joke – on both of us. And then I realize. None of this is possible. I don't know about my friend – she's still married – but as for me? Seven or eight months pregnant? A little quick math and now I know these doctors and nurses are incompetent. I'm not a fan of the trend in giving birth at fifty. And last I heard, immaculate conception was out of vogue. Especially at the half century mark.
And as we're walking – an urbane gentleman appears out of nowhere. Suited up – and certainly not in surgical wear.
"I see you've figured it out," he says. "We only accept those who are clever enough to think for themselves. To analyze. So you've earned the right to come on board and try for this incredible job opportunity. You'll be flying to our headquarters in a private plane. Right this way."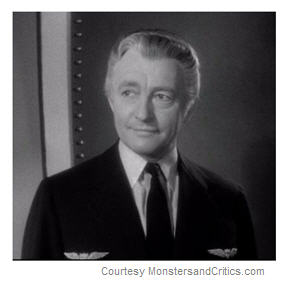 At this point, my friend perks up and begins walking briskly. The man disappears as suspiciously as he appeared in the first place, and as we continue following the path, it becomes more and more difficult to see through a billowing, cloud-like mist. I'm clutching my friend's arm at this point, trying to slow her down, and shaking my head. Something is off. Very off.
Think for ourselves. Exactly.
Here comes Mr. Jordan

It's increasingly difficult to see, and everything around us is white. We reach a wide door and a set of steps which lead up into the back cabin of what looks to be a private jet. There are no markings of any kind – no airline, no name – but two flight attendants poke their heads out and speak.
"Welcome ladies," says one, leaning forward and extending a hand to help my friend up the steps. "Hop right in."
My friend grins, climbs the stairs, and gets in immediately.
"Stop!" I say. "Where is this plane going and who in the hell is this person we're going to see?"
"We're going to Missouri," says the attendant. "But that's all I can tell you."
I don't budge.
"No," I say. "No thank you."
"But it's the opportunity of a lifetime,"  my friend insists.
"I don't think so. Get out of there. Come back with me. Something's wrong here."
"I'm tired," she says. "And glad it's not a pregnancy. This is better. This is an adventure. Let's just go with it. It's so much less tiring."
"No," I say again.
And then the alarm begins to beep, I open my eyes, and take a breath. No lucid dream, this one stays with me all the same. Less detailed than the dream of the night before, yet no less striking in its own way.
Interpreting dreams
I'm no expert at interpreting dreams, though themes are often easy to pick out. Life and death. The fact that I was reading just before bed about Celine Dion's twin boys, and thinking that giving birth at 42, it was a good thing she was wealthy and could afford help. The real dramas would come when she hit her fifties, not to mention having teens to deal with as she was pushing 60.
There's the fact that my skinny jeans don't fit (and they did a year ago) – and I don't want to disappear into the apathetic plumpness that would be so much easier than fighting the good fight.
As for the mist and the stairs and the airplane – I haven't seen Here Comes Mr. Jordan or Heaven Can Wait in years, though I have indeed enjoyed both films. The juxtaposition of birth and death – and being somewhere in between – is hardly lost on me. And nothing like a little Hollywood mist to suggest approaching an otherworldly environment.
Yet what pleases me, even as the imagery remains crisp in my morning mind, is that I would not suspend disbelief. Not for long, anyway. I wasn't cynical, though I was skeptical of the news which would have altered my life in so many ways – including bringing a new round of joy. Exhaustion, but joy, nonetheless.
As for the unmarked plane and the promises of an easier life and adventure awaiting? I dare say I'm glad I erred on the side of caution. I'll take adventures of my own choosing. I'm not quite ready for Mr. Jordan, no matter how immaculate and inviting the promised voyage.
And Missouri? I have to chuckle. Isn't it the "show me" state, after all?
Pursuing dreams

What about your dreams? The kind that whisper to you at night – or those you pursue by day?
How easily do you suspend disbelief, if you really want to believe?
When going for your dreams, do you hear only what you want?
Are you skeptical? Cynical? Or do you consider yourself appropriately cautious?

Big Little Wolf's Daily Plate of Crazy