I'm all for stimulating growth. Boosting GNP. Or GDP. Or the S&P! Spending, by any other name… especially at holiday time. But not when you don't have the bucks!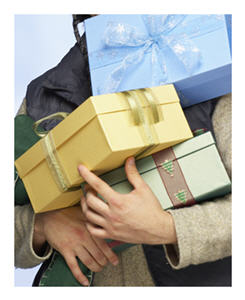 Hey – I'm just like everyone else. The credit cards get plenty of action when I can't cover expenses any other way. Sadly (or thankfully), that has included groceries and clothes for my kids. And yes, a bottle of perfume for me twice a year, which I use sparingly to make it last.
This season?
I'm as frugal as a… church mouse? No, that's not it. Scrooge? No. That's wrong, too. He's curmudgeonly and ungenerous. Let's just call me the Budget Queen. And proud of it!
Ready, set, spend!
Well, as long as there aren't designer shoe sales involved (or art books), I'm quite the disciplined shopper. So there.
Now as for the official go-go-go of Holiday Shopping Madness, the bottom line is… Black Friday and Cyber Monday managed quite nicely sans yours truly and any of my plastic pennies, thank you very much.
Now, I'm certainly not alone musing on this subject today. And plenty of you were out there! According to some news sources, the sums were summarily sumptuous (near prerecessionary levels, at least where card spending was concerned), while other reports took a more conservative view – and it's always entertaining to see how data can be manipulated, isn't it? Just like the public consciousness?
Crowd control?
Whatever your preferred stance on the improving (?) nature of the economy, did you brave the crowds and score a treasure or two? Did you tap-tap your way to a few online purchases, from the comfort of your home?
Do you plan on spending more freely this year? Or are you erring on the side of caution?
Have your habits changed even at holiday time, or is it a matter of what's left in the wallet and the credit line?
Do your children understand the concepts of budgetary constraints? Not only in holiday spending, but in daily life?
My beloved ragamuffins
As for this little household, I handed each of my stalwart (and scruffy) sons a small sum of cash on Saturday afternoon, with the motherly mandate to go forth, to Targét – where we always find deals and sizes that fit – and to return with jeans, pants, sweaters, and gloves – to their liking, and to my relief as the parental unit.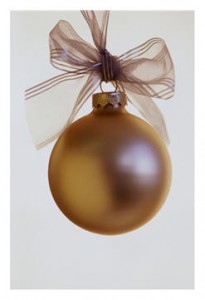 They came home having shopped smartly (and frugally), content with their purchases, and that was that.
No fun, you say?
Christmas comes but once a year
Now where did that statistic come from that says it costs $200,000 to raise a child to age 18? I think that factor is off. Considerably. With or without Christmas shopping or college in the picture… And shouldn't we carry Christmas in our hearts, not our Coach bags?
At this point – while there will surely be a few surprises beneath the tree for my young men – given tuition, SATs, AP exams, IB exams, senior dues, art supplies… I dare say, the twinkle in the Christmas lights and my motherly eye will have to suffice.
So I hope those of you who have the means (and the energy) to get out there and shop go for it! Have fun! Then report back. I'll live vicariously through your exotic and clever purchases. And as for me and my crew – we have everything we need. Each other.
Big Little Wolf's Daily Plate of Crazy