I have reason to feel sad today, just a little. And I do. And happy, and I do. No. My sweet teen is seventeen, not sixteen. And no, it's not his birthday. But last night as I was finishing up some writing and checking on my son, thinking about how early I needed to rise this morning to fit everything into a day, I thought of sixteen. Sweet sixteen. Bittersweet sixteen.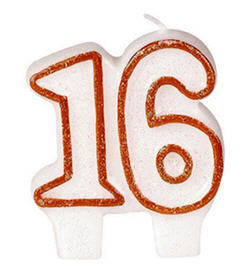 I have been driving to schools of one sort or another for sixteen years. More in fact, but there was a year when we had no car, and so other arrangements were made. Taking that into account, it's been sixteen years of hauling kids, and I'm not quite done yet.
Still, it's been a helluva run, dealing with my boys, and all the usual ups and downs. The daily "stuff" that will eventually be transformed into family lore, or forgotten in the tedium of tasks that is typical of parenting.
And doesn't tedium accompany the joys as well as the sorrows and everything in between? Shall we put it euphemistically, and simply refer to it as routine?
I look at my children and struggle with the passage of time which has inched along, and simultaneously, sped by. I feel the weight of it in my body, in the difficulty getting up yet one more morning so I can wake my son and make his lunch. I feel it in the way the years fold in on themselves, and moments that occurred two decades ago flicker through my mind more accessibly than whatever happened last week, which is likely lost to the blur of tasks, like driving to school.
As for my job as chauffeur, it has lasted longer than sixteen years – but I'm starting my count with preschool; my older son begging to attend when he was two, and by the time he was two and a half I had relented, and there he was, every day and loving it.
My count of days. My sensation of chugging along and then again, not so much. Here for them, here in my body, not quite here. Not quite here, today.
Sweet sixteen.
And with anticipation, during a week of giving thanks – don't we try, at least to do that? – I look forward to my first-born coming home for the holiday, a visit that will be all too short. And with anticipation, I look forward to my younger son sleeping in – and me – not having to drive him. And with anticipation, I know I will be energized by the sound of their laughter, and their mischief-making, and then in the blink of an eye, it will be Monday again, and back to the waking and the driving and the knowledge of how quickly it all passes, even as each day stretches on in the deep heart of it, seemingly indistinguishable from the one before, and the one to follow.

Image courtesy PartyAmerica.com.


© D A Wolf
Big Little Wolf's Daily Plate of Crazy