I know this to be my truth: there are moments that take place between a man and a woman that you should never speak of, and they could fill a book, and my mother spoke of them, and I wish she had not.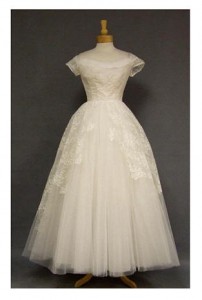 Yet I believed her.
Or rather, I believed the depth of her feelings, if not the wholesale accuracy of her stories. Righteous recreation of the past is a gift we all possess; it was among her specialties.
From the outside looking in, my parents' marriage appeared calm enough. But the reality was bumpier. When divorce finally came after 31 years, I was an adult. It was a relief, or so I thought. I would be spared my mother's incessant complaints about my father. He was a man I loved, a man who was easy to love, a man with many faults.
When he died, though he was married to another woman, my mother mourned him. She played the grieving spouse, the devastated widow, and how my father's stoic second wife withstood it, I cannot say.
What I didn't grasp was this: On her anniversary, she was openly sad – and angry – before he passed away, and after. If she was so miserable in her marriage, then why the display of angst every year?
Some of it was certainly her penchant for drama. Yet it was more – sorrow over what should have been and never was, and an ache – embedded in dates, in objects, in places. You cannot erase shared history. And some divorces attempt to do just that. Some people wish you to do just that, and if there are children, it's virtually impossible.
* * *
Not long ago, one of the writers I enjoy on a regular basis dedicated words to his twentieth anniversary. He wrote eloquently of his relationship, and the years of marital journey. I wept. Not only because of the beauty of his words, but because his 20th occurred within days of what would have been my own.
And I thought of my mother's dress.
From the time I was a girl, my mother wanted me to wear her wedding gown when I married. It wasn't an unusual tradition at the time – passing a dress from one generation to the next. But it wasn't my style, it wasn't my size, and more than anything – fully aware of her unhappiness – the dress seemed tainted.
When I got engaged, she raised the subject again and I told her no. I wanted nothing to do with her cocktail of contradictions. I wanted to start fresh.
* * *
As I approach the anniversary of my mother's passing, I pick through family photographs, and try again to discern what made her tick, what turned her beauty into rage, and why, so often, she treated me as an adversary. I remain stymied, contemplating rites of passage and emotional legacies. Some hold us up. Some knock us down. If we are fortunate, all will strengthen us.
I recognize the differences in my mother's story and my own – in the respectful relationship I share with my sons, for one. As for her marriage – she was 19 when she met my father; her entire adulthood was wrapped up in him, in the expectations of domestic life, and mid-century mores. I was in my thirties when I met the man I married, and my perspective is informed by being older, and knowing what love was before marriage and since.
As for my wedding dress, I have no idea where it is – though when it comes to my rings, that's a different matter. They are carefully wrapped and put away.
But my mother's dress? It's a mystery. She was meticulous in keeping files and records. She had her parents' love letters exchanged during World War II, and toys and report cards going back to the forties. Yet when I emptied her house – no dress. Did she sell it? Did she give it away?
Twenty years after my own wedding, I wonder if there is a "rightful" disposal for decades of disappointment, for the words we cannot speak, and for the once cherished symbols of commitment that we are no longer entitled to display.

© D A Wolf
Big Little Wolf's Daily Plate of Crazy