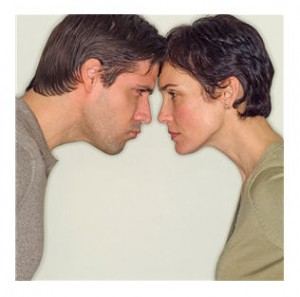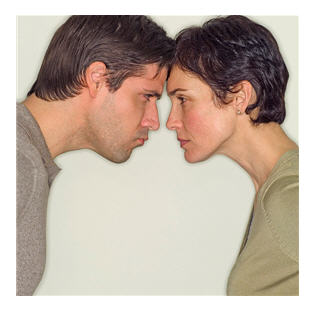 I miss stormy.
Okay. I'll rephrase. I miss occasionally stormy. It isn't what I experienced in marriage, and at the time, I thought that was a plus. Of course, things were rocky at the end, and that's to be expected.
But the relationship itself seemed to run smoothly. Quietly. We rarely fought. If anything, we avoided disputes. I know I bit my tongue a great deal, and chose to acquiesce a little too much.
I also recognize that history is revisionist; every couple has a different view of their past. With time, we recreate a more righteous self,  however unintentionally.
And I miss stormy.
Oh, not throw-things-across-the-room stormy. That's never been my style. But passionate engagement with a partner? The kind where you butt heads in heated discussion, in a lick of jealousy that sustains sexual interest? That's another matter. Those disagreements end by tumbling into bed and making up, passionately.
Passionate relationship, or troubled?
My relationships before marriage (and one or two since) included this bit of edge. Passion, in shared pursuits. Passion, in disagreements. Passion as a way of life. Passion – for each other.
Recently, my dreaming world is offering up signs of change. I'm no longer wandering streets aimlessly, an unsettling and recurring theme I'm happy to discard. I am, however, smack in the middle of a variety of adventures – most of which linger as I wake, and stay with me for part of the day.
The setting? Sometimes, Paris. Other times New York, or San Francisco. New faces, old faces – people and places I'm encountering with renewed energy in an active life. A different life. And one in which there are relationships. Friends. Colleagues. And a partner.
Dreams as predictors or reflectors?
I pay attention to what wanders through my sleeping psyche, observing and listening to the cleaved self – or is that selves? Multiple hats, multiple worlds, seemingly competing goals and pulls, and even a duo of languages. Yet what is emerging is risk-taking, awareness of competence. Capacity – for whatever comes, including passion.
This morning, I know this: the sun is shining, the air is sharp with its November bite, I slept little, I dreamed well. I have a growing desire to speak my mind. Not loudly, but clearly.
Challenges remain, yet obstacles aren't always a bad thing, are they? They require us to fight – and fight hard – sometimes butting heads. With others, and with ourselves.
Is your relationship stormy?
Do you know how to fight – effectively – to air important matters?
Do you ever butt heads with yourself, on the way to discovering something better?
Big Little Wolf's Daily Plate of Crazy