How could I pass up this little nugget? It's a news item plucked from msnbc.com concerning a Taiwanese woman who is apparently planning an unusual wedding next month.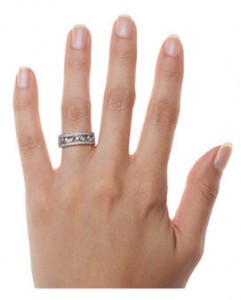 Her spouse-to-be?
Herself.
While Chen Wei-yih cannot marry herself legally, she intends to do so symbolically – right down to the wedding dress, the wedding planner, the reception, and a honeymoon for one.
Is this a way to say nay to the traditional timetables of others? Shades of a Sex and the City episode I recall, entitled A Woman's Right to Choos…
So what do you think?
Is she genuinely trying to make the point that a woman on her own can be happy?
The 30-year old admits that if she had a boyfriend, she wouldn't be pursuing her solo wedding. So is it an act of self-celebration, a publicity stunt, or a statement on how difficult it is to find a compatible partner in today's world?
And how striking is this that it's a Taiwanese woman? Would we give this news item a second glance if it happened in New York?
Big Little Wolf's Daily Plate of Crazy