Nudging my kid, shaking my kid, waking my kid. As usual. Making the lunch, brewing the coffee, rushing to get a jump on my writing. As usual. My laptop flipped open, and ready to rock. As usual. Flipped open… and nothing.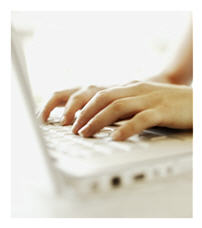 "Do backups," said the adult voice. That was last night, about 12:30, as I was finally closing out an 18-hour day.
You did backups on Monday, the other voice whined. The weary one. The mother. Sleep now. Do backups tomorrow.
Okay then!
Sometimes "tomorrow" is too late. Sometimes we listen to the wrong voice. Sometimes our better judgment speaks, and we turn a deaf ear. Or an exhausted one.
Sometimes the universe whispers its own particular message.
Breakfast
This morning I ate breakfast, which is a rare occurrence. I don't have time for breakfast, or for many "normal" things I insist on when it comes to my kids. But for myself? Not so much. I'm running at 200 mph. At least, until something intervenes.
This morning, after breathing in my son's sweet face as he said "I'll help you rebuild your computer after school," a strange thing happened. I surrendered to the inevitable. I slowed down.
I dropped my son at school. I filled the tank (on empty). I drove to the pharmacy, not yet open. I settled down in an adjoining Starbucks and splurged. Coffee and a bagel. Which I savored. No computer. No paper. Only people watching, which I savored even more. For fifteen marvelous minutes.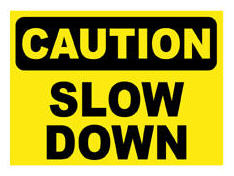 Then the pharmacy, and on the way home – roadwork and a detour – through a lovely old neighborhood.
Instead of being annoyed, I looked. Really looked. The sky was crystalline – that piercing blue that seems more beautiful as leaves change color and pumpkins line driveways. I wound through little streets. Was stalled behind a truck. Noticed a sign that made me laugh out loud: "Fresh Eggs: 1 Mile." It's an upscale area. I doubt chickens are allowed, but I'm determined to search them out. Maybe this weekend.
Home Sweet

Chaos

Home

When I got home, I immediately ran a virus scan on the second computer, checked email and reconfigured my plan for the day. It will be a long one, and a long night. Fortunately, I routinely mail critical files to myself. My backup woes could be worse. But there's no question I've added 10 or more hours to a schedule with no slack, all because I didn't take 20 more minutes last night.
On a positive note, we do have a second computer. Actually, it's a third. Old – but functioning. It pays to have backups for backups in a technology-dependent world. And in spite of myself, I'm forced to embrace this day differently. More slowly. More fully. To yield to what I cannot control – not only technical challenges, but the delights of the unexpected detour.
Big Little Wolf's Daily Plate of Crazy