What did you buy at the grocery store this week? How did you pay for it – cash or credit? Does that make a difference?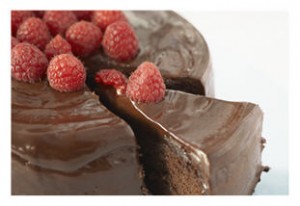 In hard times, we all juggle. It's the proverbial "rob Peter to pay Paul" as we pull funds from one source to cover another. It's a sort of hot potato dance, often with borrowed sums, and it's a jig millions of us are familiar with.
All too familiar.
Assuming debt, Debt assumptions
Once upon a time, I was used to accumulating debt for big ticket items or long term purchases. It was always debt I knew I could pay off. But debt became a way of life only after an expensive divorce and corporate layoff, both of which hit at the same time.
Adding issues with child support and a struggle to find paying work, and assumptions about incurring debt fly out the window. Borrowing habits change because they must. Those assumptions, by the way, are generally derogatory. People who live on credit must overspend, right? Or be frivolous with the pocket book, or incapable of budgeting?
That wasn't my case. And I doubt it's the case for many. Debt is a way to survive – plain and simple. Until you have to pay the piper, of course.
Eating on a budget vs Eating on credit
Eating on a budget isn't a problem around here. Neither is buying on a budget, though there are times it's exhausting and demoralizing. I amuse myself with a helpful running total in my head as I pick and chose in the food aisles, but I've always done that. And continue to do so, whether I slide plastic through a reader or write out a check.
Still, there's no question that the groceries I buy have changed. Cheaper cuts of meat. Fewer vegetables. Far less fish and fresh fruit. More bread and snacks to feel full. Or simply to feel good.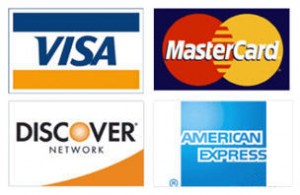 I could whip up a healthy meal at dinnertime for $15 or less (for the three of us), and do, two or three times a week. But when we're hungry, our go-to choices – especially when pressed for time – are now processed foods rather than fruit which we love, or healthier options I might prepare myself.
Recently, I've gone back to paying cash for food. Or rather, writing a check, knowing the funds are available. Just as I had for 20 years before the end of a 12-year marriage. That's the direct result of a few professional pokers in the fire coming to fruition, at last.
Purchase behavior, cash vs credit
Yesterday, I read an interesting article in the New York Times which addressed issues of grocery shopping on cash versus credit. The article had its fair share of assumptions, and apparently some of the readers took "cash" literally, without realizing the distinction – as I interpret it at least – as liquid funds (cash, checking) versus borrowed dollars.
Specifically, referencing the Economix blog and a study of 1,000 consumers, the article states:
People who buy food with cash make better choices than people who pay with credit and debit cards.
Yes, there is a mention of debit cards. Still, I took offense at the underlying assumptions. I believe that people make better choices when they aren't struggling financially. Using credit to pay for food is an indication of financial crisis, not poor judgment.
I will also mention that we don't all have the time or capacity to run to multiple stores for the best deals. Nor do we have the storage (or brawn) to buy in bulk. Moreover, where I buy in (relative) bulk to save money is Target. But there again, we're talking about processed foods – soups, frozen meals – a budgetary lifesaver, but far less healthy fare than what we used to eat regularly.
Conclusions? (My household… )

We're no different than millions of families. Yes, we have yielded our quality and quantity of fresh foods – good meat, poultry and fish, fruits and vegetables. Yes, there are more cookies and cakes to get through long hours at the keyboard for me, or nights of hitting the books for my sons.
Yes, I know we haven't eaten as well. Simply put – eating healthy is harder to do on less money, and for those of us forced to live on credit, sadly, that comes with the territory.