No need to dress. No need to drive. No need to cook – heating a frozen dinner in the microwave was just fine.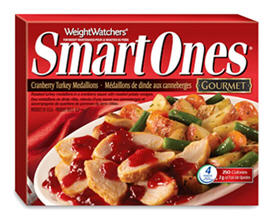 And not one word. No need to speak at all, for 36 hours.
Bliss.
Yesterday was my first day off in two months. No parenting, no worrying, no checking a clock or stressing over teens and cars. No tending to domestic duties of any sort, other than the bare minimum for myself. And oh that silence. Golden indeed.
Silence in a kid-filled household
In a kid-filled household, noise comes with the territory, as does constant concern over schedules and infrastructure.
But pass on the sound of my own voice? Delicious.
I had my comforting tap-tap-tapping on the laptop keyboard, the gurgle of Mr. Coffee every few hours, and later in the day – reading, followed by Jane Austen on cable. May I say it again? Bliss.
As for this morning, though I woke early, I was able to concentrate on tasks of my choosing. In glorious silence.
Silence is golden, speech is silver
We all need a break now and then, and relative silence. But here's the thing – the proverb actually states:
Silence is golden, speech is silver.
The point? Too much of this particular good thing is a downer. Speech – or rather, communication – is vital to human connection. Critical to our well-being. Both silence and interaction are essential currency.
Another quote I've always heard?
Silence is deafening.
And that one speaks volumes, about words that cannot be found to bridge misunderstandings. Or simply, too much time alone.
The parental hat
For as many hats as I wear, the motherhood hat is the one that carries the most burdens, and of course, satisfactions.
I reveled in my hours of silence. But now I'm ready for the upcoming week's typical teen tortures, and to hear my son puttering around in the tiny office, cooking up concoctions in the kitchen, blaring music from his computer, and yes – I'm even prepared for the interruptions.
So I'll soon be tracking his flight home, anticipating an end to my quiet, and expecting the annoyances of another all-nighter. A major project awaits, for my son to complete by morning. The air will crackle with crankiness, but it won't be mine.
What do you do when you get a day off?
How do you feel about going silent?

Big Little Wolf's Daily Plate of Crazy