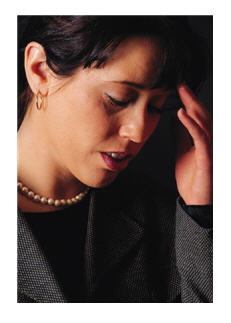 Does your life hum along like a movie? Not mine. If it did, the script would have played out much differently thus far, assuming I were directing the characters and plot lines. Instead, we have my crazy life with highs and lows, the luminous presence of my sons, and the considerable weight of that responsibility.
Challenging times
When it comes to parenting, there are times of certainty. There are times for holding tight; times for letting go.
There are times we take our best shot, a tough call at best.
There are times we must allow our sons and daughters to make their own tough calls. We're here to pick up the pieces if necessary, and if you're anything like me – to kick ourselves black and blue, if things cause our children pain.
No handbook, no guarantees
How many millions of books are there on parenting? How many parenting ezines, sites, advice columns, magazines? And yes – blogs?
But we each live our own circumstances, the particulars of our capabilities and constraints, our lavish or modest lifestyles, our partners or lack thereof, our resources of all sorts. We apply the lessons of our childhood experience to the unique qualities of our children. We muddle through the long years of asking and listening, fighting and finessing, plunging in like a lioness, or sitting back, anxiously, and hoping for the best.
Lest you think. . .
Lest you think my teenager and I do not have our disagreements, let me set the record straight. We do. Frequently. They're rarely disrespectful. They are painful – I feel hurt; he feels guilty. The flare-ups are generally brief, and apologies follow.
Lest you think I am too engaged in my son's life, let me say that I sometimes wonder if I am. This morning my kid called my approach "constricting" as we argued over the weekend schedule. I understand why. But he also admits that he often needs my micro-management.
Lest you think I do not second guess myself, you're wrong. Especially with my younger son, who remains more mysterious to me than his brother.
Trusting our teens

My 17-year old has exhibited increasing capacity to take on responsibility and handle it. I'm proud of him. There have been other instances where emotional courage has been required, and we've navigated that terrain with mixed results.
Lately, he's had several tough calls to make, as have I. We've fought over some, negotiated over others, discussed calmly, and allowed for space to ruminate. These are not small issues. They are major decisions impacting his life, and in more ways than he realizes, impacting mine.
Just this week, my son made a very tough call with a great deal at stake. Each option, involving risk and trade-offs, the potential for scholarship money, but also – compromising his dreams. He decided to walk away from one possibility, in order to walk toward another. It was a brave choice.
Judgments – mixed bag

There have been other tough calls in recent weeks, for both of us. I'm less pleased with the process as well as the outcomes. More of the same awaits – today, tomorrow, next week, next month. I'm trying to accept that human error is inevitable, and that judgment calls will sometimes be wrong but are no less critical for the life lessons we gain.
Today, I'm raw. I'm worn through and battle weary. The constant cycle of ups and downs and seeking to maintain my cool – it comes with a price. I have accepted that this is how it will be with us for awhile. But I'm struggling. We're both struggling.

Big Little Wolf's Daily Plate of Crazy