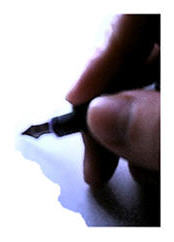 What do you think of when I say "Big Things?"
Major milestones like a wedding or buying your first home? Perhaps it's grand ambitions like publishing a novel or getting that patent. Maybe it's mastering a new life skill?
Yesterday was all about Big Things. A half dozen of them. Little Big Things, in a complicated world. Yes, that complicated world of single parents, of all parents. That complicated world of jammed schedules and more to do than humanly possible. And of course, there's a checklist – with its endless series of tasks. You know the rhythm – cross one off, add three more!
For me, yesterday was about taking care of business. The kind we all have to manage – the details of everyday life. But sometimes, they gang up on us. Those little things can seem like Big Things. In fact they are, when we struggle to get them done.
Unsung heroes of our own lives

How many of us engage in tiny acts of bravery when we tackle seemingly simple acts? Are we the unsung heroes of our own lives – minimizing the work we do day and night in support of our families, our friends, our colleagues? Do we discount the importance of those emails, errands, patient discussions and reminder notes to our kids – the fulfillment of responsibilities that we rarely stop to consider?
I had eight Big Things and four lesser items on my plate yesterday. Most had to do with my son. One had to do with me. None were onerous, but all were unpleasant. And I managed to address six of the most critical. I'd give myself a round of applause, but that isn't my style. Besides, today's list is just as long, and just as disagreeable.
What is my style is to take a step back and appreciate the fact that we all have Big Things to deal with. Little Big Things perhaps, but no less important to the structure of our lives.
Daily infrastructure

A few examples?
The teacher conference you don't want to face
One more attempt at a doctor, in the hope of an answer
A serious discussion with someone you love about an area of concern
Chasing down a payment due from a client, again
Are these genuinely Big Things?
That's all relative, isn't it? In the wake of loss, these tasks pale in comparison. While they may seem emotionally challenging in one light, in another – they're nothing much at all. Big Things become smaller, and we dispense with them more quickly.
The Forest for the Trees

Of course it's hard to see the forest for the trees when you're in the thick of life's madness or its messiness, even when both are about good things. In fact, sometimes it's more difficult when it's the "good stuff." You feel as though you aren't allowed to complain, to show fatigue, to feel overwhelmed.
And as I ponder my Big Things – the job applications I've filled out in the past week, the painful conversations I've had to engage in over finances, the fact of making progress toward goals despite everything – I am fully aware of the relative importance of certain things, and the way in which some Big Things will shrink to a less noticeable size. With time. With perspective. With something as simple as my son's smile.
Meet every challenge
An old friend once told me: Confront everything head on. Use it in your art, and in your life.
We all have challenges. Emotional, physical, logistical, professional. They come in many forms – some are exciting and others, potentially debilitating. There are good days when we meet them well, and bad days, when that seems impossible. But perspective is a life skill, acquired with time and practice like so many others. And with perspective, we realize we'll meet our challenges as we need to, doing the best with them that we can.
Yesterday I thought of Big Things. Not grand ambitions. Other Big Things. Today, I act on some of them, and then continue with the ever growing list, telling myself: Confront everything head on. Use it.
And so I will. As do we all.
Any Big Things you're dreading coming up? Big Things that are happy times, but stressful nonetheless?