It's here. Again. A day of last minute laundry and packing, goodbyes, airports. The house, suddenly so quiet, as my teenager prepares to fly back to college. To begin his sophomore year.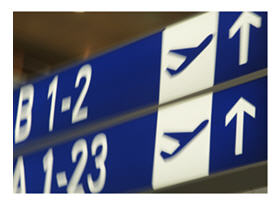 It was an evening of more loads of wash than I can count, the heap of luggage in the living room finally emptied, in order to sort through and repack. There were more teens in and out. There was another party, but calmer than the last. There was an evening of my holding back tears, and holing up in my bedroom. Out of the way.
This morning, there were a few extras on the sofa and in the guest "suite" also known as our storage closet, home to foreign students at various points in time, and any other young man or woman in need of a mattress for the night.
I made coffee. Several pots. Strong. I kissed my son, we chatted a little, and I pushed back the tears again. He was relaxed and organized. Told me I didn't need to whisper. Apparently his friend on the couch can sleep through anything.
It's a travel day. I printed my son's itinerary and handed it to him. He folded it, put it in his pocket, then changed light bulbs for me. He woke his friends. They piled his luggage into a car, and headed to the airport, just now. I will track his flight online, he'll text me when he lands, and I will spend this next week readjusting to his absence.
When we enter the adventure of parenthood, we're unaware of how profoundly we will love the squalling, famished, needy, boisterous, mysterious, complicated creatures who emerge on the scene, and spend the next two decades (or more) wearing us out, making us laugh, breaking our hearts, and shaping our lives into more meaningful, more expansive vessels than we ever imagined possible.
When we say our goodbyes in bits and pieces over the years, as our sons and daughters grow into their independence, we learn to trust their judgment. We watch them spread their newly forming wings. We're doing our job.
I've been here before. I will be here again. Navigating these travel days which do not belong to me, but to my children. These are necessary goodbyes, and they remind me I'm raising young men who are strong, resourceful, curious, and capable. Yes, for me, what follows is a period of emptiness. And then routine returns, with its own particular rhythm.
But I'm tired of goodbyes. I'm ready for a hello.

Big Little Wolf's Daily Plate of Crazy