Sometimes all it takes is a few words. Or an hour, even if it's filled with 140-character communications, and they wind up being smart, provocative, and playful.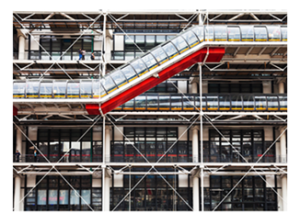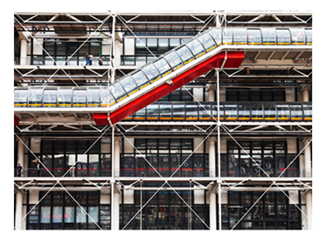 Last evening I hopped on Twitter, restlessly, after a long day. I was well aware that the pleasure of pondering and writing about contemporary art – my usual, on Wednesday nights – was finito. For better or worse, for now, no more Work of Art.
Fine.
Well, fine if I could pop into the Museum of Modern Art, or zip over the ocean and linger at the latest exhibit on view at the Centre Pompidou in Paris. Fabulously fine if I could cruise the gallery districts of the Left or Right Bank, or Lower Manhattan. Not so fine, as my agenda seems to be filled with art of another sort – the fine art of continued driving lessons for my teen, dinner on the table (he's a bottomless pit), and keeping him in an endless supply of charcoal pencils, acid-free papers, blending stumps and whatever else powers our artsy, familial infrastructure.
Desirous of creative exchange, I got lucky! I stumbled into a real time hour of #artchat on Twitter. I jumped in (uninvited), and was utterly intrigued by the conversation, which did (of course) touch on Work of Art – the pros, the cons, and the pros professing their cons. The links to blogs and articles were engaging, and the hour slipped away in an experience that was not only diverting, but juicy.
Those are the surprises that delight us, aren't they? We never know when the chance encounter may be juicy: the guy who spills his coffee on you at Starbucks, the sweet woman in the supermarket who points out the location of lentils and kidney beans, the gentleman in the dentist's office who hands you his card after five minutes of pleasantries while waiting for his cleaning.
Pursuing passions, renewing dreams
I have a lot on my mind these days. (Don't we all?) And no – rotating television seasons isn't high on the list, believe me. I'm churning the details of my many jobs – official and unofficial – as my parenting role shifts into high gear again, yet with the end in sight.
Then there's my profession – or professions, to be more accurate. I'm trying to determine what remains viable, and how to follow my passions and still make a living.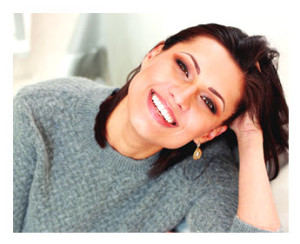 Midlife crisis?
No, not really – though I believe I recognize it when I see it, and I understand it. But my life has been about periodic assessment, which has enabled me to make continuous change. That includes letting go of some dreams and unearthing others, identifying passions and giving them their head of steam, facing aging (gracefully I hope), and equally – embracing the youth that remains. And with it, my desire for juicy.
Do you know what floats your boat? Do you know what you want?
Are you going through withdrawal over a guilty pleasure, a role in life that you love?
Are you seeking your "juicy" – whatever it may involve?
Life is short
Life is precious, fragile, precarious, glorious, terrifying, and sometimes – juicy. For me, that comes in all flavors, all sorts of experiences, all manner of possibilities.
I'd like to think there is more "juicy" ahead. I don't know how or when. But I was encouraged by the simple pleasure of that hour on Twitter, reminding me of who I am, what I do, and how much I still have to learn.
How to transform that into more – more to keep going, evolving, and move beyond surviving into thriving? TBD. But whatever is involved, I hope it's juicy.