Fond of clichés? Don't they breeze into our minds and tumble out of our mouths faster than a speeding bullet?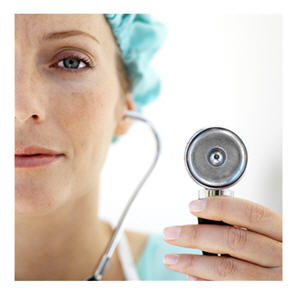 Catchy little phrases stick, don't they? Good for what ails you? A quick fix? Oh yeah – tidy gems to sum up the world's wisdom, like life isn't fair, you get what you pay for, sink or swim.
These pert pronouncements may dismiss the complexities of a situation, but they come in handy. They're the cliff notes of familial observation.
Sometimes, they hurt. Sometimes they help. And sometimes, they're "just what the doctor ordered," when we're talking to ourselves.
Sink or swim
As a parent, I've tried to minimize phrases like "life's not fair" when responding to subjects that require a patient ear and more careful consideration. But for myself, this week has been all about the catch phrase – from me to me.
Move over Nike – I'm cheering myself on with Just do it! And echoing a presidential Yes you can! But I keep coming back to this tried and true tidbit: sink or swim.
Parenting duty has hit hard this week, and without a buddy system for these worrisome waters, I'm surprised to find that I suddenly feel like I'm going under.
Laps
I've been at this parenting gig a long time. It's an endurance race – a marathon of sorts – though as a non-runner I prefer to think of it as laps. Interminable laps. Occasionally you can hang on to the side of the pool (and gasp for breath), or change up the stroke for a bit of relief. But you're still at it, back and forth, day in and day out. 
Sure you can tread for awhile, or float when you can. But you need to advance or you'll fall back. So you take up the stroke again, because it's about your kids. It's really their do or die, their sink or swim, but it rests on your shoulders.
Lifeguard duty
For a few weeks this summer I had a taste of what it was like to go solo, in small measure. I wasn't tied to shopping, cooking, cleaning, driving, worrying, listening, or scrambling to solve problems. I missed my sons, I was incredibly busy, but as the lifeguard, I was off duty – for a change.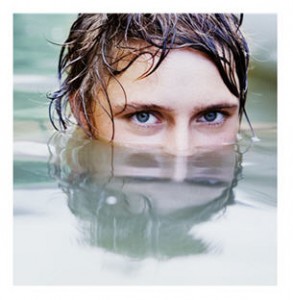 But school just started, and I'm back in the pool flailing about and barely keeping my head above water. Already.
Do or die?
Last night an impromptu (teen) party woke me at one, again at two, and then mad as hell, I staggered out of my room and let my son have it. Oh, I wasn't that bad, and I've known the kids who were here since they were babes in their cribs. But after a very long week, I'd had it.
The kids settled down, but my sleep was wrecked. This little lifeguard needs a hand, because right now I sense that I'm sinking.
Single parent story?
It's not like I don't know what would help. I do. But there are no miracles nearby, no rallying rescues, no muscle beach brawn on the horizon ready to dive in and assist. Instead, I resort to platitudes (for myself) – but they're not doing it for this weary single mother.
So how do I crawl, float, or paddle my way through 12 more months knowing it really is sink or swim?
Ever feel like you can't manage one more hour?
Feel like parenting is one long episode of Survivor?
What keeps you going when you can't keep going?

Big Little Wolf's Daily Plate of Crazy