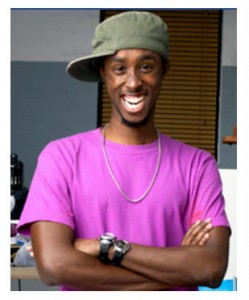 Paint me surprised. And impressed. And surprised. But more on my thoughts – and why – tomorrow. For now, I'm much too aware of my duo of martinis, enjoyed while watching the show. And I'd like to know what you think of Season 1's winner on Work of Art.
You got it! Abdi comes from behind and takes the win!
So? Jubilation from Team Abdi? (Gotta love an artist who loves his mom.) What is the response from Team Peregrine? And Team Miles?

Miles – stuck in his head?
And speaking of Miles, was he stuck inside his head?
The finale was edited to present a more likable personality, and the narrative around his abstracted digital and screen printed works was compelling. But obviously, it wasn't enough to clinch the title. (And I agree.)
Peregrine's fawn and pony show?
And Peregrine?
There's much to admire here in my view. But editing, as the judges pointed out, could have assisted in crystallizing her vision. Or was there more at play?
Abdi for the championship!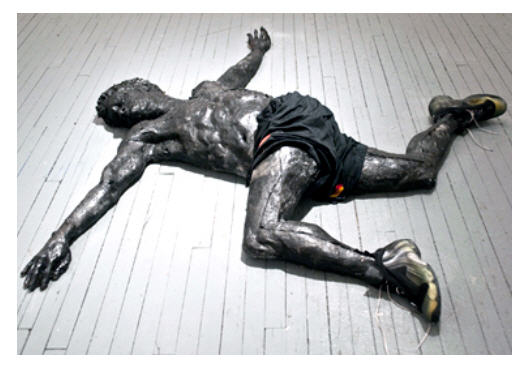 There may have been (simplistic) remarks about a racial message in Abdi's work (personally, I saw a more universal human message, and the NBA-athlete connection was both personal and intriguing).  The visual pleasure of Abdi's figures splayed on the floor? Nice touch, along with the paintings.
And the win? Was it the relative approachability of his work compared to his competitors? The distance he traveled from the work we saw in the first episodes? The admiration from guest judge David LaChapelle?
Reactions?
Whatever your thoughts, congratulations to Abdi Farah – Work of Art's Season 1 winner!

Images, courtesy BravoTV.com.