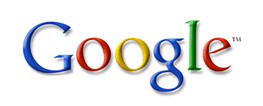 Have you been following the news on the "alleged" Google-Verizon agreement, and the possibility of delivering speedier Internet service to those able to pay for it?
Many sources are weighing in, interpreting this as the demise of the little guy when it comes to web content. You know – people like you and me, and many of our favorite places to visit, learn, discuss, and do business.
Is the face of the Internet about to change – for the worse – for millions of us? Or are we mired in corporate and political double talk, unable to weed out what's really going on?
If you're not sure what I'm talking about, check out this discussion on Huffington Post, or the New York Times article if you prefer. Be sure to see today's story, also appearing on Huffington Post, with Google, Verizon and others explaining their positions. Or stay tuned to The New York Times, The Washington Post and plenty of other sources online.
The gist, sort of
The Internet has been a level playing field for years – worldwide access and speed, whether you're hitting your favorite pages overseas, online shopping with a local boutique, reading news, selling your goods and services, or blogging with fellow trekkies, parents, film buffs, art enthusiasts, or grief support group. We're talking equal data access for all content providers, large and small. Apparently, that is about to be compromised.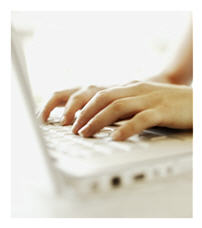 For some of us, that means community. For others, news and information. And for many, a means to earn a living. We're talking about a tiered system allowing large companies preferential treatment if they're willing to pay a premium. You know they'll pay that premium. So where does that leave the rest of us?
One side of the picture
While the F.C.C. has tried to enforce net neutrality, a recent court ruling determined that they could not prevent Internet service providers from delivering preferential service to certain customers.
According to The New York Times:
The court decision said the F.C.C. lacked the authority to require that an Internet service provider refrain from blocking or slowing down some content or applications, or giving favor to others. The F.C.C. has since sought another way in which to enforce the concept of net neutrality. But its proposals have been greeted with much objection in Congress and among Internet service providers, cable companies and some Internet content producers.
Does this mean the rest of us are about to be left in the dust, forced to pay more for Internet services, and languishing with slow content or more limited access?
Rebuttal?
Today's Huffington Post article reports sound bytes from various sources, including Google and Verizon (claiming to be misunderstood, committed to Internet openness and accountability), as well as Bloomberg, The Wall Street Journal and others. From this latest news:
Acknowledging that "details are scarce," the Wall Street Journal, citing "people briefed on the tentative agreement," writes the "tentative agreement" could "provide a framework for legislation that would codify some of the Federal Communications Commission's net-neutrality principles. It would, however, allow phone and cable companies to offer faster, priority delivery of Internet traffic for companies that pay extra for the service, these people said."
So what are we to make of this? Massive impacts to our daily Internet-dependent lives? Our meager Internet incomes? Services as delivered on mobile devices? Or is it "simply" another hike in cost during wretched economic times?

What do you think? Wait and see? Cry foul?
Is the "open Internet" on the brink of destruction?
How would reduced access to daily communities and customers affect you?
We live in a David and Goliath world, but Goliath seems to be growing stronger. Concerned? I know I am.


© D A Wolf

Big Little Wolf's Daily Plate of Crazy