I opened my laptop to images of Chelsea Clinton. The bride wore Vera Wang.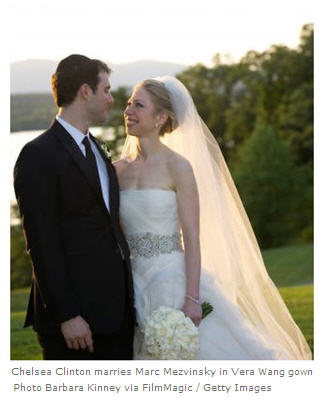 As I paged through wedding photos on the web, all I could think was – when did this happen? How did so much time pass, and where did it go?
As much as I love lingering over designer fashions, I'm miffed over the disappearance of a decade. The last mental picture I have of Chelsea is as a little girl at the White House, a child who bears a striking resemblance to her mother, Secretary of State Hillary Clinton. She still looks like Hillary, but she's no longer a child.
So how did I lose ten years? Why is this crazy-making for me this morning? When did life become such a blur that only the most significant events puncture the membrane that both connects and obscures memory?
Happy events
No, this isn't an event of global importance. It's a few minutes to enjoy celebrities in gorgeous gowns, and I'll be watching for photos of our notables in designer attire, just like others who love fashion and style.
As for the wedding, it hardly stands up to the media splash when Lady Diana wed Prince Charles. I remember that clearly, as we sat glued to our televisions for what we considered a fairy tale in contemporary times.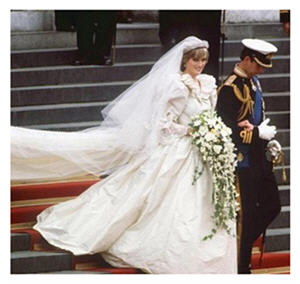 The reality of that marriage was sad indeed, but in 1981, we were struck by its promise, complete with the trappings we expect of royalty. As a single woman in my twenties, it made an impression, and remains a marker of my own youth.
Fashions of the times?
Fashion sparks memory – at least, that's the case for me. It's a realization that is recent, as I've been sorting through my closet along with other organizing tasks. And it's been a bittersweet journey.
I had no idea I'd kept so many clothes, and for so long.  There are blouses, skirts, stilettos, boots – the places I purchased them and occasions I wore them remain surprisingly sharp.
Skinny jeans in the bottom of a pile bring me back to age 30. A Calvin Klein skirt in cobalt and black zaps me to thriving career days, and dinners out on business trips to Europe. I can recall an ordinary day that was anything but, shopping in Paris while blissfully in love. There are many dresses, sweaters, and scarves from Paris, and the images they paint are delicious – colorful, specific, seductive.
Touching recollections

So where did the years go? What explains the blur, the black hole, the sense of loss?
Is it really as simple as the serial challenges of marriage, divorce, mothering, working, getting by? Is this everyone's reality, or just mine?
The circus acts of parental juggling, lion taming, and swallowing fire are so intense that little pierces my psyche except the needs of my children. At least, until I touch these fabrics and they spark wondrous recollections.
Is this the paradox of parenting? That it simultaneously fills and obliterates, for an extended period of time?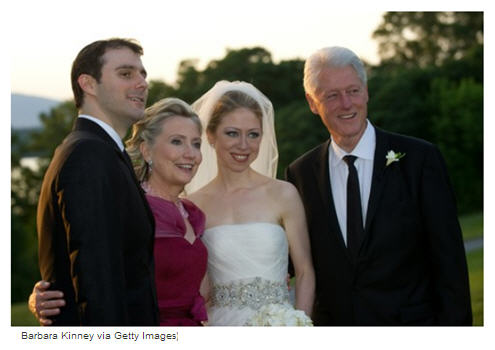 Yes, I'm feeling wistful, aware that if not for bits of video, for writing, for pictures – and those clothes in my closet – I wouldn't be able to grasp much of the past two decades.
So let's hear it for whatever crystallizes moments of happiness – gorgeous gowns, lavish lingerie, showy shoes. And here's to all of us who may not wear Wang, but occasionally get to try on the glass slipper.
Big Little Wolf's Daily Plate of Crazy