Don't cry over spilled milk, right?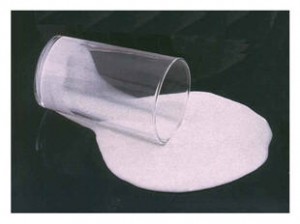 What about coffee? What if it's the last of the coffee in the house, you had a terrible night's sleep, and you desperately need the caffeine, the comforting heat of the cup, the aroma, the rich taste?
What if it spills all over papers, electronics, and more? Then can you cry? Whine? Whimper?
Not only did my mug take a tumble onto the floor this morning, but the coffee soaked my cloth purse, a pile of papers and folders stacked by the side of my bed, along with a flashlight and computer cables.
Surly sound-off (coffee crazy?)
Bleary-eyed and pissed, I wasn't revved up for rapid response. But I scurried to the kitchen, grabbed a roll of paper towels, scooped up everything and began dabbing, wiping, and otherwise trying to clean up the mess.
Might I add that in this process of bending and lifting, sopping and mopping, I was all too keenly aware of the morning's aches and pains?
Every fucking day it's something.
It's not a good sign when cosmic rains start before seven. Not only was I without food in the house again – that's manageable – but I was without coffee. Not manageable. So any thoughts of putting off Starbucks and Target and Kroger for one more day went straight out the window. Or rather, into the garbage with the dripping, inky blur of article notes and to do lists that were beyond saving.
The bright side
On the bright side, I salvaged a good deal from the spill, which was hardly of BP proportions. My makeup inside the drenched black bag was intact, as were my business cards and my wallet. I dried the cables, and as for the files and folders that took a hit, one slightly stained page was something I needed and might not have found otherwise. Serendipity?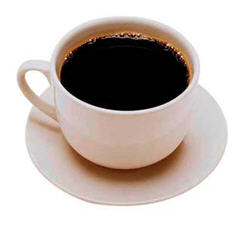 So I dressed, went out, did grocery shopping Part 1, picked up coffee, and even received a free cup, while woefully waiting for my French Roast to be ground. Part 2 of shopping will come later, after writing, after emails, and after the caffeine has worked its miracles.
Into every life a little rain must fall
When it rains it pours. Got it.
Into every life a little rain must fall. Got it.
Rain, rain, go away. I know – right?
Yeah, yeah. It's only coffee. It was nothing. But when you're inundated, "nothing" isn't nothing. And I'm weary of carrying an umbrella at all times, ready for a drizzle here, a cloudburst there, and relentless thunderstorms, more often than not.
Any aches and pains slowing you down?
Weary of being the adult, constantly cleaning up?
Do you feel like you live under a storm cloud, and the rains won't stop?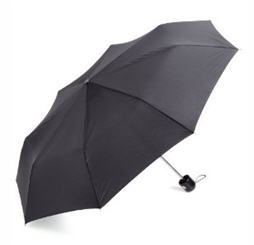 Perspective (one of those "critical life skills")
Sure, I even found something I needed as a result of this commonplace mishap. As for aches and pains, they're a part of my life, and so I deal with it. Yet the rains keep coming. Another downpour earlier this week which I simply set aside for now, so I can continue with the tasks at hand. But it reminds me again that there is much we can control, and far more that we cannot. All we can control – to some extent – is how we handle ourselves in the midst of storm, and its aftermath.
So I'll cry over spilled milk or spilled coffee. Then I'll clean up, as best I can. Facing the reality that there is no life without spills, without stains, without incidents beyond our control. There is also no appreciation for the good days without the bad.
Could I do with fewer bad days? With help to get through them?
You bet. But I'm thankful to retain perspective, and to know the difference between torrential rains and daily drizzle.


© D A Wolf

Big Little Wolf's Daily Plate of Crazy