It's a ghastly smell. Far worse than bread charred in the toaster.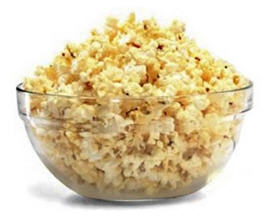 Burnt popcorn. And I wanted that popcorn for breakfast! Of course, it was nearly six in the evening when I tossed the package carelessly into the microwave. Yes, I'm running a little late today. Ten hours late to be exact.
It's been a day of paperwork and priorities. Parenting paperwork, though not the sort you typically think of. Insurance, finances, research. The machinery that keeps a household going. The stuff of adulthood that our kids never see.
This morning, I needed to flip the switch and lock into auto-pilot. To get things done. Big things. Necessary things.
Responsibility, thy name is single motherhood

So I begin my daily writing later than usual, and sluggishly, after another day dedicated to the ongoing Whole House Organization project, that seemingly endless purgatory of emptying boxes, sorting files, revisiting legal papers, scanning financial documents. Discovering report cards in envelopes, and baby teeth wrapped in tissue.
None of this is for the sake of "cleaning." It's for my younger son. It's what I owe him as a parent. As a mother. My best possible preparation so he may have his best possible shot at the future. So if I'm not feeling up to par? If the car needs to go in the shop? If the air conditioning craps out? Irrelevant. These activities of sorting and organizing are now top priority. And there's a deadline, approaching fast.
Today, I reached a major milestone. A first leg in a long race.
Revisiting your life
Plowing through two decades of my life has been an odd journey. I've waded through boxes and stacks, wandered through my marriage, the births of my sons, the end of one career and the beginning of another, monumental celebrations, the devastation of divorce, debt, death, and other kinds of loss that shook my world, and continue to disrupt it on occasion. Yet here I am – still standing. Still parenting.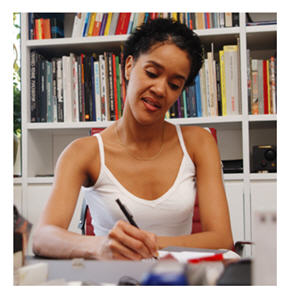 There's nothing unusual in persisting through life's challenges to raise children. We all sacrifice for our sons and daughters. We don't think twice, often parenting on auto-pilot for years.
Single parenting?
Then there's rarely a break in stress or pace. Parenting is the quintessential iceberg, after all. What anyone sees is the third that rises above the surface. The other two thirds? Sleeplessness. Details. Facilitating. And everything else.
Life skills, burnt out
My organizing tasks are far from done, but I think I'm through the worst of it, grateful for life skills that help: persistence, the ability to visualize the goal, an eye for detail, understanding dependencies, effective use of checklists.
As for the physical toll, I'm feeling bleary-eyed and burnt out, but motivated to continue. I'll have to push hard to finish on time. But there's light at the end of this particular tunnel.
Now if only I had more popcorn.

Big Little Wolf's Daily Plate of Crazy