The other evening's episode of Work of Art has been rolling around in my mind since I saw it. And for more reasons than trying to figure out what would make the series both entertaining (ratings, ratings, ratings – to keep it on the air) and more reasonable. Let's face it – (so-called) fine artists in a pop culture competition is a bit of an oxymoron.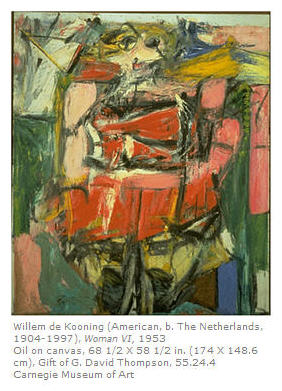 There are certainly ways to accomplish a less irritating mix of high brow and low brow, but it will take tinkering with the format, a willingness for the producers to attempt it, and bottom line – the bottom line. If it isn't profitable, it's pack your palette knives and go – for the show.
Why has this week's episode stayed with me, and stayed to the extent that even my dreams are flashing works of art I've seen and loved?
One of the primary reasons is a departing remark by Erik, suggesting that his Work of Art experience would mean he might no longer make art.
I find that statement ridiculous. Artists make art. Whether anyone approves, sees, or they never make a dollar at it. Just like musicians make music, and writers write.
The necessity of creating
Many years ago, an artist-poet friend said to me: "Can't not."
I recall smiling, because that phrase fits perfectly when it comes to pursuing our passions. Sneaking up into your attic studio to sketch and paint. Picking up the pen to jot your thoughts in the middle of the night, despite the arthritis, the early hour your work day begins, the stack of bills to attend to.
The artist in question has lived an unusual life, a jubilant struggle, a set of unconventional choices that few would make, sacrificing what most consider basic comforts so he may be free to travel, to paint, to write. He knows his passions. He lives them fully, whatever the cost.
My passion is language. My passion is art. My passion is learning.
Do you know what your passions are?
Do you allow them to breathe?
Do you practice them, when and if you can?
Do you own them, and your right to them?
Doing what you love, loving what you do
There are those who insist that if you are passionate about what you do, you will succeed at it. I believe life is more complicated than that. We can't all "succeed" at what we love. That doesn't mean we stop doing it.
I grew up in a household filled with books and funky art, and a mother who took me to art history lectures before I entered kindergarten.  Had I not been exposed to contemporary art as a child and teenager would it be a passion? I suspect the answer is yes, because I have always been attuned to the visual and the spatial. I am profoundly affected by it. In my immediate environment, and in the way I interact with the world.
If Work of Art has done nothing more than remind me how much I miss writing about art (yes, I used to do that regularly), sending me back to my favorite art texts for pure pleasure, then it is a "win" – for me. If Work of Art has done nothing more than remind me that I can no more walk away from the joy of writing (in all forms) than I could my children, then it is another "win."
Passion is always a win, a reminder of life, a refilling of the personal well that allows us to learn what we love, pursue what we love (if we're lucky), and contribute what we believe is important. Do we choose our passions or do they choose us? I have no answer, but I am grateful to recognize mine, and to find them still intact.

Big Little Wolf's Daily Plate of Crazy