Another wretched, restless night of 84 degrees indoors, and I'm one hot little mama, further fueled by feral hot-hottie-hot hormones, hassling the Heat & Air provider to hurry help along! Blushed and flushed, spirits crushed, body mush, no corset coquetterie is on the horizon until this vexed vixen sees some fixin' on the AWOL air!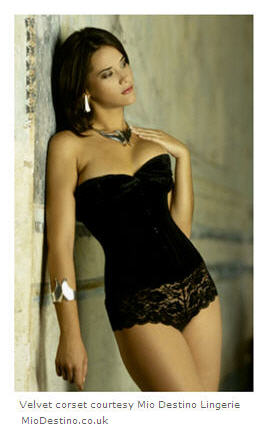 It's been another morning of errands (just to be somewhere cool), the car breaking down again (didn't I just fix it???), one woeful call to the air repair company, and HOORAY – the cavalry is currently on site and working. Not only is he here, but he's 40-something, over 6′ tall, and as gentlemanly as they come.
He just identified the problem on both AC systems.
I don't generally flit about my household in my teeniest tiniest camisole and fitted capris, but today is a day for teeny tiny anything that keeps me conscious!
If that means the air repair guy enjoys the view as part and parcel of his work day, I'll consider that my pleasure, just as his pecs are a perk, his broad shoulders a bountiful bonus, his calm and composure, conquering the catastrophe.
Sweat pours from his brow. I offer him an icy coke and he thanks me, then gets back to work outside, in the heat. He will return to check the thermostat – as he has already, several times. The fix is in process, but I fear I'm continuing to bubble over.
In fact, this weary woman hasn't had servicing in a very long time around ye olde homestead, when it comes to all the appropriate domestic systems. And I didn't notice a ring on his finger. I may just ice up another cool drink and hit a dab of Chanel. I believe that excellent customer service merits acknowledgment.
Oh dear. I think we just exchanged one sort of heat for another, but at least it is a reminder that I'm still alive and kicking, even as temperatures continue to climb in the sultry South. 95 and rising, even as he works my systems nearby.