Al and Tipper Gore
Unless you've been living under a rock, by now you've heard the term gray divorce, likely in conjunction with the news that Al and Tipper Gore are splitting up after 40 years.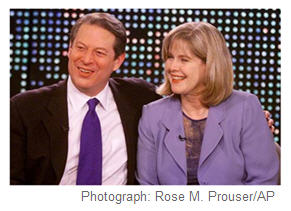 Of course, the original announcement was followed by a claim that Al Gore's marital defection was in fact the result of an affair, with denials coming fast and furious. As I continue to read related articles, I find myself shaking my head at those who are (foolishly) leaving marriages at 55 or 60 or older, whatever the reason.
Did I really say foolishly?
You bet I did. Whether you believe that leaving a 40-year marriage is necessary following infidelity or for any number of other motivations, Al and Tipper Gore hardly represent the norm when it comes to calling it quits on wedded non-bliss.
Or are they like the rest of us in more ways than we realize?
Love in ruins?
Is it all about boredom? The grinding of teeth? Never putting down the toilet seat?
Whatever the reason, dismantling a long-term marriage is no small thing, and if the husband leaves, often the female partner finds herself ill-equipped for re-entry in the single world. Depending on age and finances, making her way in her 50s, 60s, or beyond may prove daunting, especially if divorce is long, expensive, and contentious.
So what about those habits that drive you nuts? If you stuck it out for 30 years, should you – for 20 more?
Call me crazy, but I'm particularly surprised when couples mutually agree to split at 50 or older. I wonder why they don't stay married and do as they please, especially if children are no longer in the picture. Why go through the drama of divorce at all?
The desire for fire

For women – if you have money for "maintenance," you may be fine. If another relationship is of no interest, likewise. But if you'd like a compatible partner after 50 or 60 or older, think again. You've got a tough road ahead.
And gentlemen – if you believe women don't still want sex at that age, consider this: Freed from the worries of pregnancy, some of us want it more as we mature. We've got plenty of desire to go around. What we don't have plenty of is partners.
Trending?
The Village Voice is now crediting the Al and Tipper Gore split for a rash of recent "old people divorces" – citing such causes as general unhappiness, emotional distance, and the typical irritations of, well. . . decades of irritations.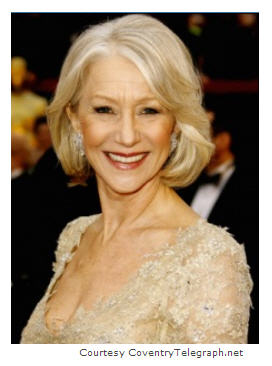 According to the article, it's the women who are predominantly initiating divorce, a position which is backed up by yet more references elaborating the benefits of marriage for men, and how "marriage sucks for women."
Stay? Go? One last chance?
So what do we conclude? Have Al and Tipper started a trend, or are they the graying poster children for the Baby Boomers doing what they do – chasing impossible dreams – still?
While I don't believe that anyone should "settle" for unhappiness, I have my doubts about contradictory data – women as more financially stable than ever before (in what demographics?), men marrying wealthier women (I have the same question), all the while anecdotal evidence persists that men shy away when women are too self-sufficient.*
So I repeat: Where does that leave men and women in our dotage? Better off single, married, or divorced?
Revisiting data

I wonder what the statistics will reveal in five years time. Will older divorcing couples be more content? More accomplished? Or disappointed? Will they be adding to the burdens of their adult children? The health care system? Or will "all of us old people" be happily hooking up on Craig's List?
Maybe if you're Al or Tipper Gore, or Helen Mirren (also mentioned in the Village Voice article), then go for it. In Mirren's case, you've got talent and beauty on your side. As for the Gores, you've got resources and celebrity, which means access to whatever you might desire to enhance your marketability.
And the rest of us?
I'm all for freedom and chasing the dream, but this doesn't strike me as a promising trend, if indeed it is one. If we still believe in Make Love Not War, then why bother with the legalities?

*More Men Marrying Wealthier Women, NYTimes, (01/19/10)
Big Little Wolf's Daily Plate of Crazy