Cheers Bar

It was afternoon. Late. I had to get out of the house. See people. Something different. Anything. And it was Friday.
I had been chicken a week earlier. Unable to talk myself into an elegant bar just 20 yards in front of me. I wasn't going to be chicken again, but I needed something easier. Closer. So I could escape quickly if it was too awful.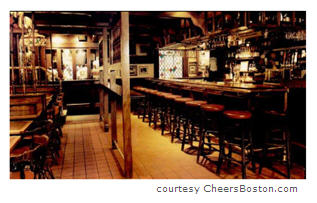 I wasn't intending to pick up a man, or get picked up. I had taken a small notebook and pen, to write, to watch, to become invisible, to participate only if I chose. Yet I wanted human contact, conversation, its stimulation.
I pictured the Cheers Bar. A place nearby, the concept of "everyone knows your name." Then I realized there is a restaurant close to home where I have been many times over the years. Upscale, without pretension. Good food. Walkable.
And that's how I ended up in my neighborhood bar. . . and I have one – about four blocks from home. On the weekends, it is bursting with adults in their thirties, forties, fifties, sixties; there is a line to get into the restaurant and many gather at the bar while waiting. They sip the latest martinis, socializing and smiling, two and three deep as the bartenders pour and stir and shake and serve in what seems like a constant stream of motion.
Older woman, younger energy
I'd guess she was in her early sixties. Pale skin, bright smile. Short, dark hair. She was pretty, with a lithe figure and giving off energy with a sparkle in her eye that seemed to say "I can still make mischief, and I'd like to."
I was sitting, where I'd been for more than hour, where I sat when it was early and there was almost no one there, where I sipped my first lemon drop martini which the bartender suggested, where I jotted notes in my little block of grid paper with its glossy orange cover, where I was content – people watching, as the restaurant began to fill.
There was a silver haired couple with dark tans; they'd been to Florida recently, they explained, ordering cocktails at the bar as they waited for their table. There was a man in a pink polo short, thirty-something, one of the restaurant's vendors, stopping for a seven-up before his drive home. A business man, glued to his Blackberry, sat nearby and ignored me entirely. Now this woman, bubbly and talkative. And a moment later, a man appeared behind her.
Older man, younger woman
His energy was older. Much older. Everything about him, faded. He was tall and broad and I tried to see the eyes behind the wire rims, but I couldn't distinguish features. He stood with a sort of slumping. He hovered. I could feel his weariness, or sadness. Or maybe it was me. Projecting.
"I'll check on the table," he said, and walked away.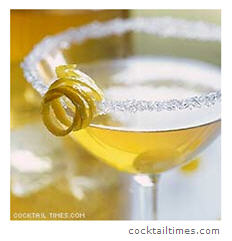 "Is that your husband?" I asked.
"Oh no!" the woman said. "I'm a widow. He's my date."
"Boyfriend?"
She shook her head vehemently. "Definitely not!"
I nodded, and she told me about herself. She lived a few miles away and had moved here about a year ago. She was having a hard time meeting people. Men in particular.
I nodded again.
"What about you?" she asked.
"Divorced," I said. "I've been raising kids. It's slim pickings for women over 40 around here, much less 50."
She was closer to me now. Her gestures were feminine and strong. She spoke quickly. Her eyes were scanning the crowd, then on me, then scanning again, yet her date was an old man. 10 years older, 15 years older. Perhaps more.
He reappeared, and said their table was ready. She scribbled her name and phone number on a napkin and slipped it to me. "Call me," she said. "We'll go out. It will be fun."
I was struck by the sorrow of the scenario, this lively woman paired up with a man she couldn't wait to shake. The reality of her unmarketability; in this town, 70-year old men with bank get 40-year old hotties.  The age-old age issue – older men and younger women. I also thought of the sadness in the man who certainly wouldn't be seeing this woman again. And I thought about myself. The years of marriage that were empty. The years alone, since. The years ahead, a question mark.

Big Little Wolf's Daily Plate of Crazy